12 all-important yards. The best penalty takers in Azzurri history
Baggio, Del Piero and De Rossi make up the podium. The spot which brings indescribable joy or unspeakable disappointment
Monday, August 24, 2020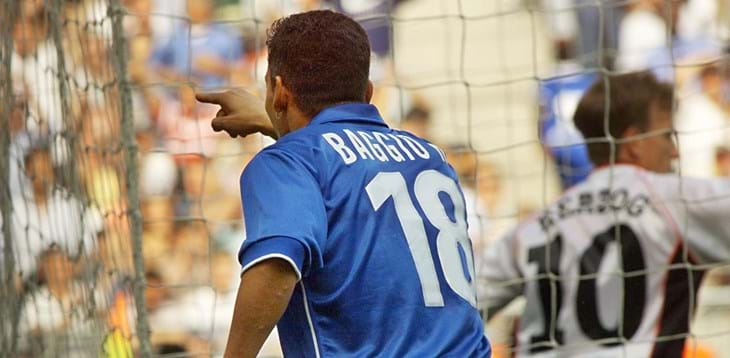 The penalty, an unparalleled phenomenon in football. It represents a moment of all or nothing, of success or failure. So much more than just a shot from twelve yards out, that moment is everything. So let's take a look at the top three penalty takers in Azzurri history, including penalty shootouts and only considering players to have taken more than three penalties.
Roberto Baggio holds the most goals from the spot in Italy's history on nine. His one miss came in a game which everyone will remember: that cursed effort which flew high over the crossbar on that wretched afternoon in Pasadena in the 1994 USA World Cup final against Brazil.
Up next is another Azzurri No.10, Alessandro Del Piero. Flawless from the spot, he converted all seven of his penalties for Italy, one of which came in that triumphant shootout against France to secure Italy's fourth World Cup in Berlin back in 2006.
Daniele De Rossi also makes the top three, the most prolific midfielder in Italy's history who scored seven penalties in his national career, also on the scoresheet in that shootout in Berlin. His one miss came in another decisive shootout, as he was kept out by Casillas at EURO 2008, the Spanish shotstopper also denying Di Natale as Fabregas converted to send Spain through.