Domenico Berardi voted best Azzurro from Italy vs. Northern Ireland, according to fans
The striker who scored the goal that unlocked the match in Parma received the majority of fan votes on the FIGC website
Friday, March 26, 2021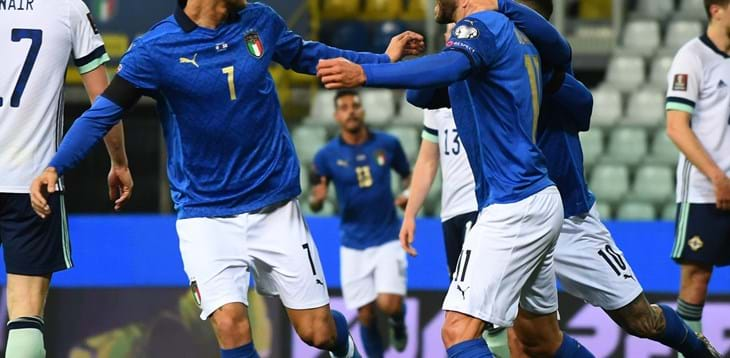 Domenico Berardi is the best Azzurro from Italy vs. Northern Ireland, the match that began the national team's qualifying campaign for the Qatar 2022 FIFA World Cup, which ended 2-0 to Mancini's team.
The Azzurri forward earned 34.55% of votes cast by fans on the FIGC website, ahead of Ciro Immobile (23.64%) and Lorenzo Insigne (12.73%).
Berardi's was one of several good performances, especially in the first half: His goal unlocked the game in the 14th minute, quickly turning the game in favour of the Azzurri. The Sassuolo player thus celebrated his tenth appearance with the national team with his fourth Azzurri goal.
Berardi scored for the third match in a row, after scoring goals against Poland and Bosnia-Herzegovina last November, becoming the first Azzurro to score in three consecutive appearances under Roberto Mancini.