England vs. Italy: tickets for Italian fans to go on sale on the English Federation's website from Friday onwards
Roberto Mancini's Azzurri will take to the pitch in London on 27 March at 21:00 CET in the first friendly leading up to EURO 2020
Wednesday, February 5, 2020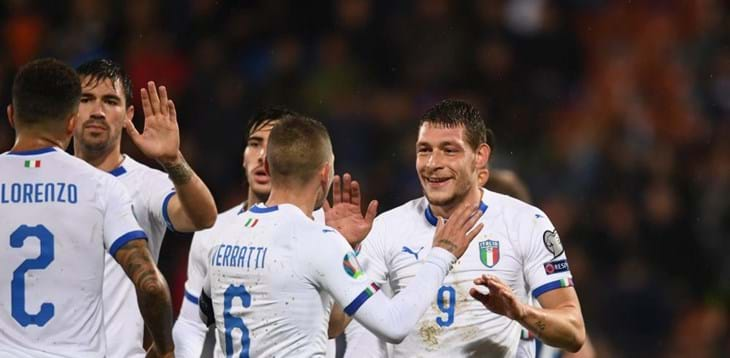 From 13:00 CET on Friday 7 February it will be possible to buy tickets on the English Federation's website (click here), with tickets available until all seats allocated to Italy for the game at Wembley Stadium, 27 March at 20:00 local time, are sold out. 
Below are the ticket prices (in British Pound Sterling)
Category 1: £65/ £55*
Category 2: £50/ £40*
Category 3: £40/ £30*
Category 4: £30/ £20*
*Reduced tickets are available to people over 65 years of age, students and children under 16 years of age. 
Practical Information:
- To purchase a ticket you will need to make your own account on the English Federation's website (click here).
- Each buyer is limited to a maximum of four tickets. 
- Once bought, tickets will be delivered through the Wembley Stadium app (a trial ahead of EURO 2020).
In the days leading up to the game, all ticket holders will receive an e-mail with instructions on how to download tickets and access the stadium. 
For more information click here
- Disabled Tickets: tickets for those with disabilities can be requested by phone +44 (0) 800 093 0824. 
- Click here for all information related to the event.