Stefano Sensi voted the Best Azzurro from Lithuania vs. Italy, according to fans
The midfielder, who unlocked the game in Vilnius, received the majority of fans' votes on the FIGC site
Thursday, April 1, 2021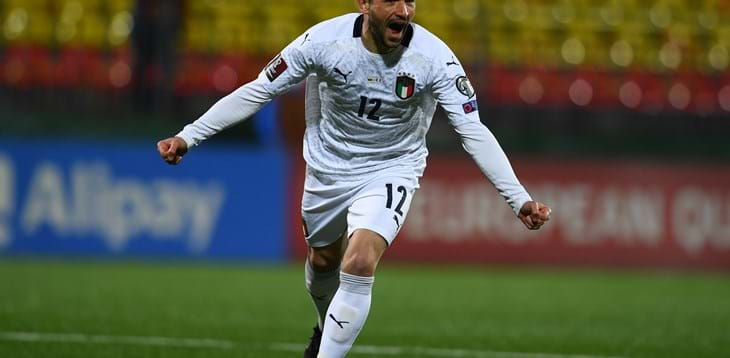 Stefano Sensi was the best Azzurro on the pitch from Lithuania vs. Italy, a match that was won 2-0 by Mancini's national team in their third win in qualifying for the 2022 FIFA World Cup in Qatar.  
The midfielder earned 56% of the votes cast by fans on the FIGC website, ahead of Ciro Immobile (14%) and Federico Bernardeschi (10%).
Stefano Sensi is merited with unlocking the game, scoring only one minute and fifty-two seconds after entering the field of play, which took place on his return from half-time. It was the Inter player's third goal in eight appearances with the Azzurri, after goals scored against Liechtenstein on March 26, 2019 (Euro 2020 qualifiers) and against Bosnia and Herzegovina on September 4, 2020 (Nations League).
An interesting statistic: Sensi's goal was scored from distance, after Italy's previous 10 goals had all come from inside the penalty area, including four from the penalty spot.