The best Italian players from matchday 34
Three players who helped their respective teams secure two crucial wins in Serie A at the weekend
Tuesday, April 30, 2019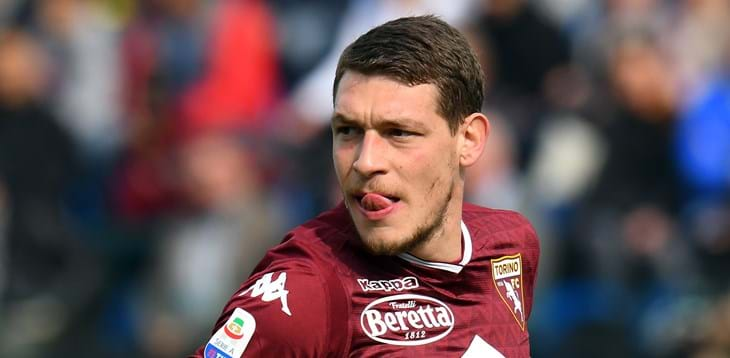 Here are the top-performing Italian players from the latest round of Serie A matches according to the Italian press (La Gazzetta dello Sport, Corriere dello Sport and Tuttosport).
Andrea BELOTTI (G 7,5; C 7; T 8) Torino 2-0 AC Milan 
A truly impressive performance from Il Gallo against the Rossoneri, who topped it off with the game's opening goal. His pressing was a constant threat for the visiting defence, which allowed Mazzarri's midfield more freedom in the middle. As the season enters its final stages, Belotti is hitting form at just the right moment.  
Domenico BERARDI (G 7; C 7,5; T 7,5) Fiorentina 2-0 Sassuolo 
It's certainly been a more enjoyable year for Berardi this season, who has struck up a strong partnership with Sensi in De Zerbi's side. This was on show once again in Florence, with his quality and work-rate helping his team triumph.
Stefano SENSI (G 7; C 7,5; T 7,5) Fiorentina 2-0 Sassuolo 
The Neroverdi orchestra revolves around him, with his elegance and timing contributing to what is certainly the best campaign of his career.