Volunteer programme
UEFA EURO 2020 - ROMA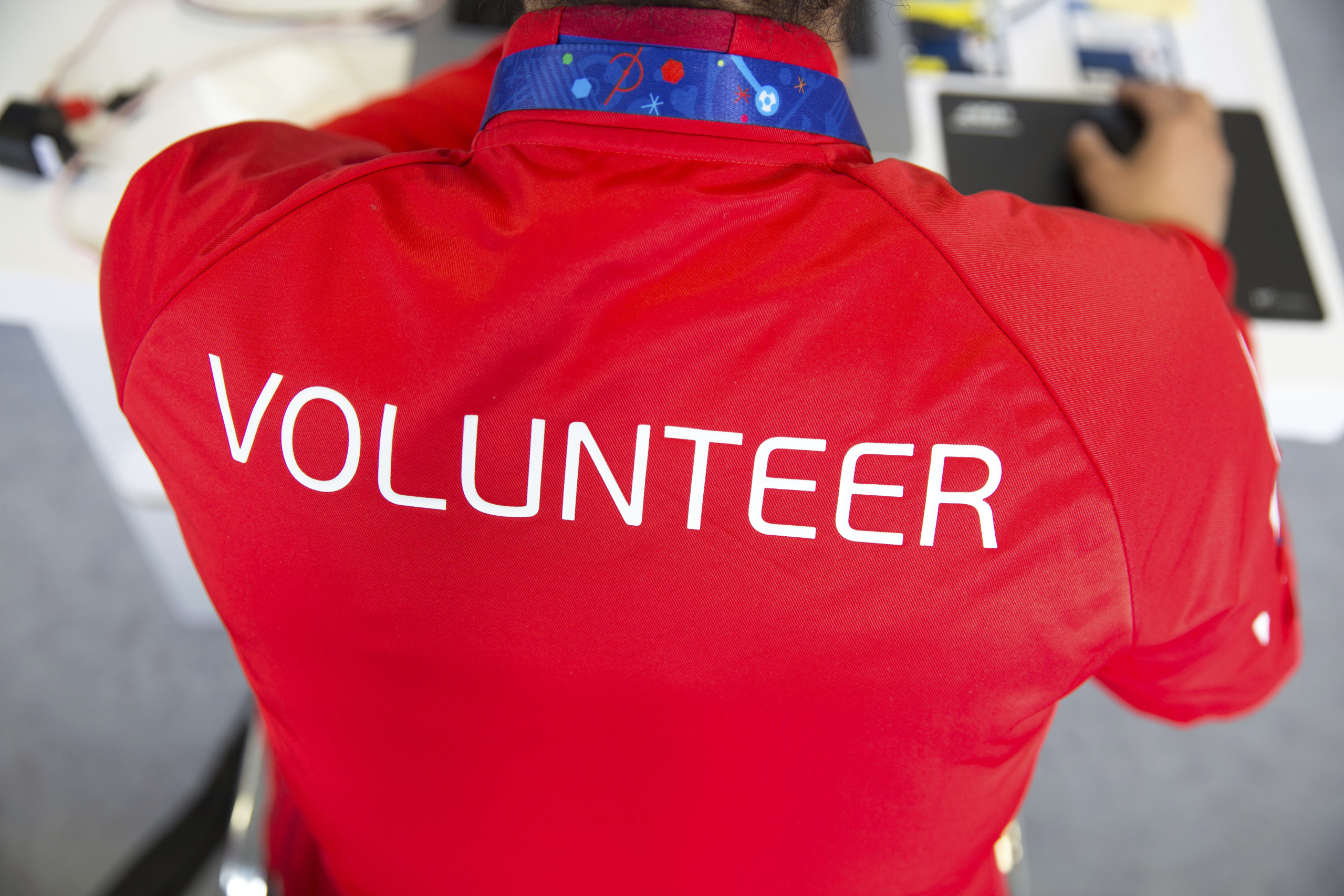 Around 1,000 Volunteers will be recruited to support the professional sportsmen at the Olympic Stadium and at official UEFA sites. The aim is to provide participants with a unique and unforgettable opportunity.
Through their commitment and dedication, the Volunteers will contribute to the success of the event: as ambassadors of both UEFA EURO 2020 and the host city, they will demonstrate the values of solidarity, fair play and respect, all of which are shared by both the world of football and in volunteering.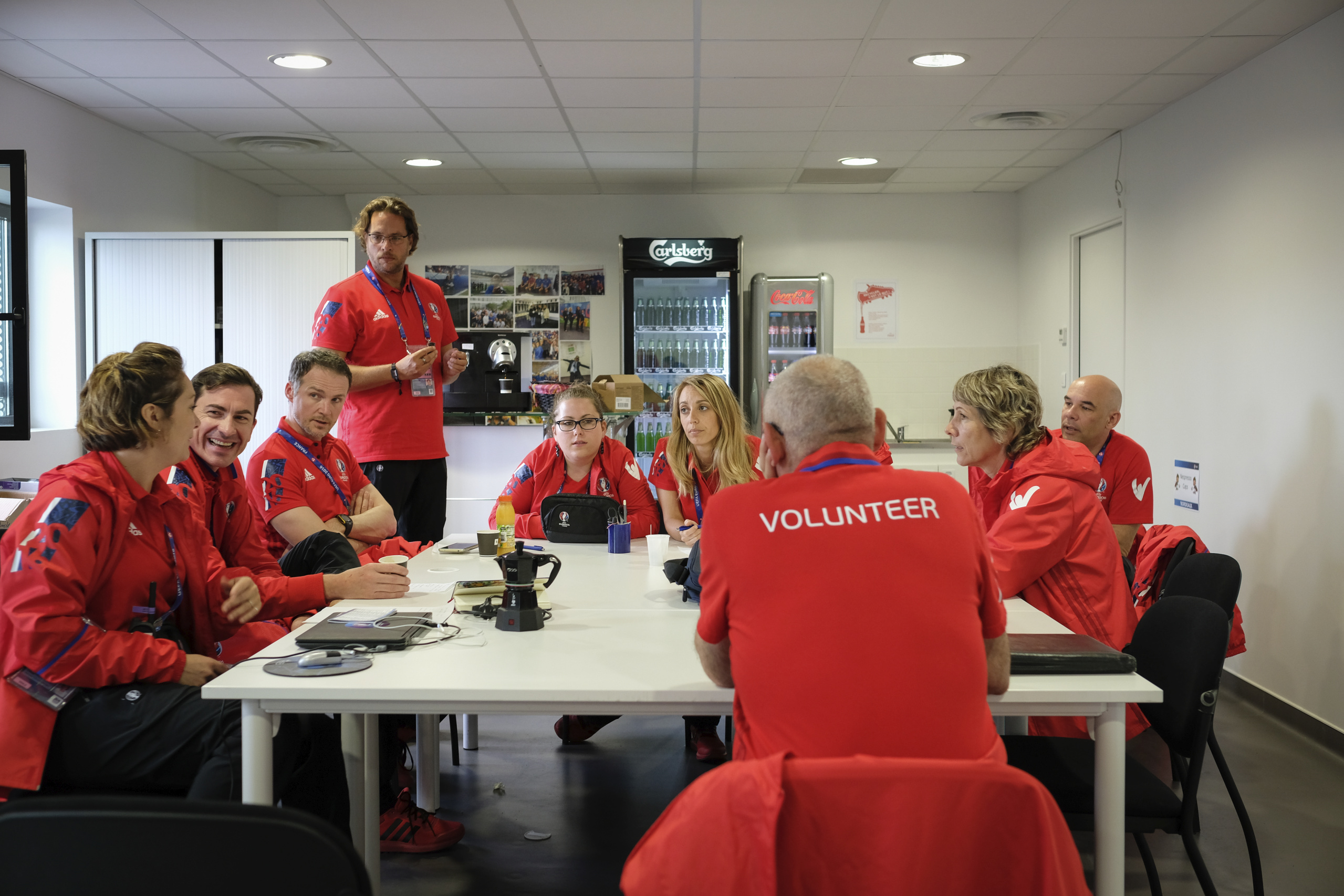 Profile of candidates. Applications are open to anyone interested in taking part, unless they have reached the age of majority by 1 April, 2020. As a minimum, they are required to be available on a full-time basis during the four days when matches will take place in Rome, while participation in interviews and training meetings is also a must.
Communication skills in English (basic-intermediate level) are considered fundamental, but interest, motivation and enthusiasm will play a key role during the selection process.
The Volunteer Programme is looking to promote and encourage diversity: any age, background, previous educational and work experience or spoken language will represent added value and will be regarded as enriching the project.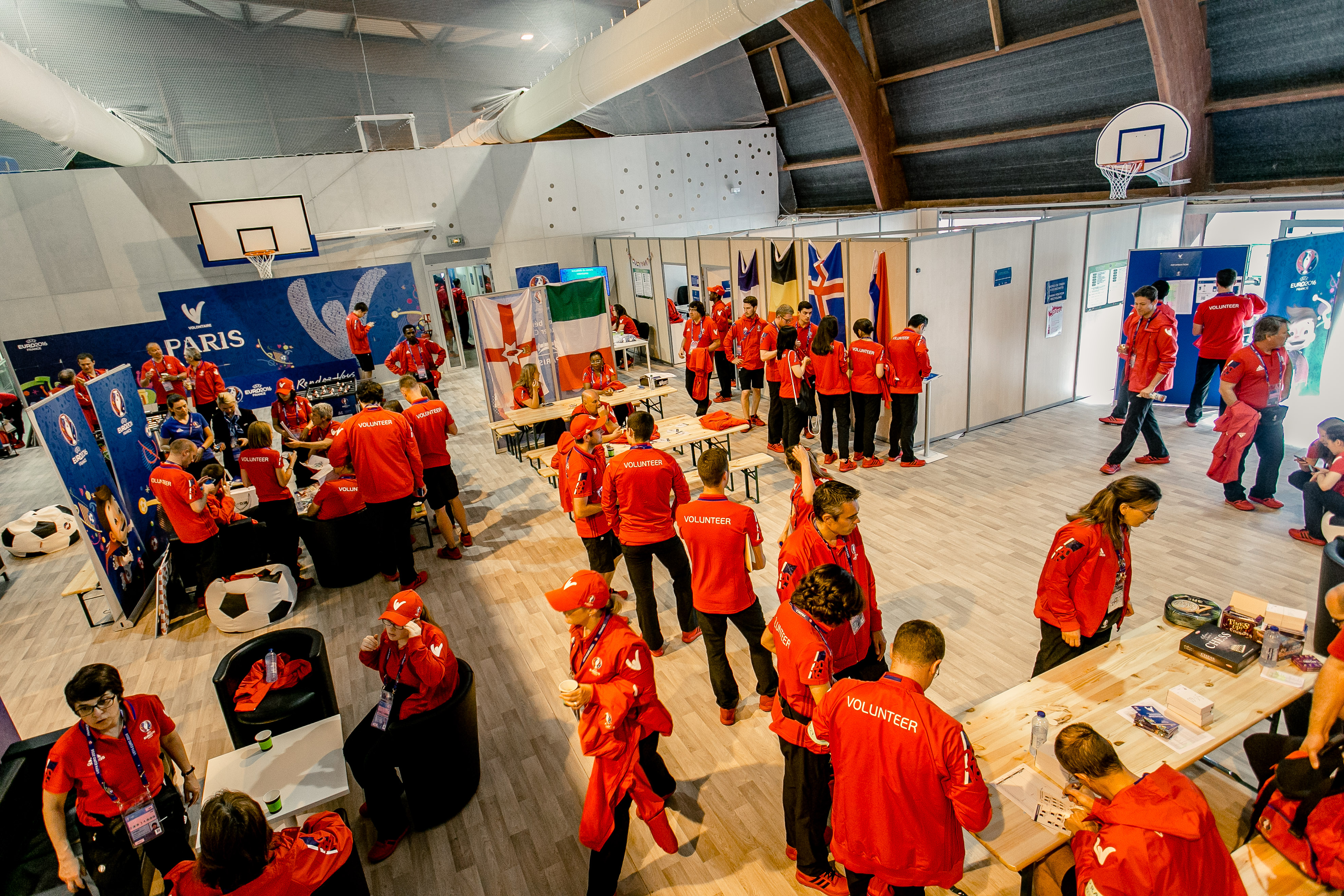 The volunteers' tasks. During the online registration process and in interviews, candidates may express their preference for one or more operational areas. There are more than 20 projects to which a Volunteer can be assigned: from Accreditation, Anti-Doping and Transport through to Spectator Services, Sustainability and Venue Management. Volunteers will be able to engage in a wide range of tasks and activities in line with their interests and availability.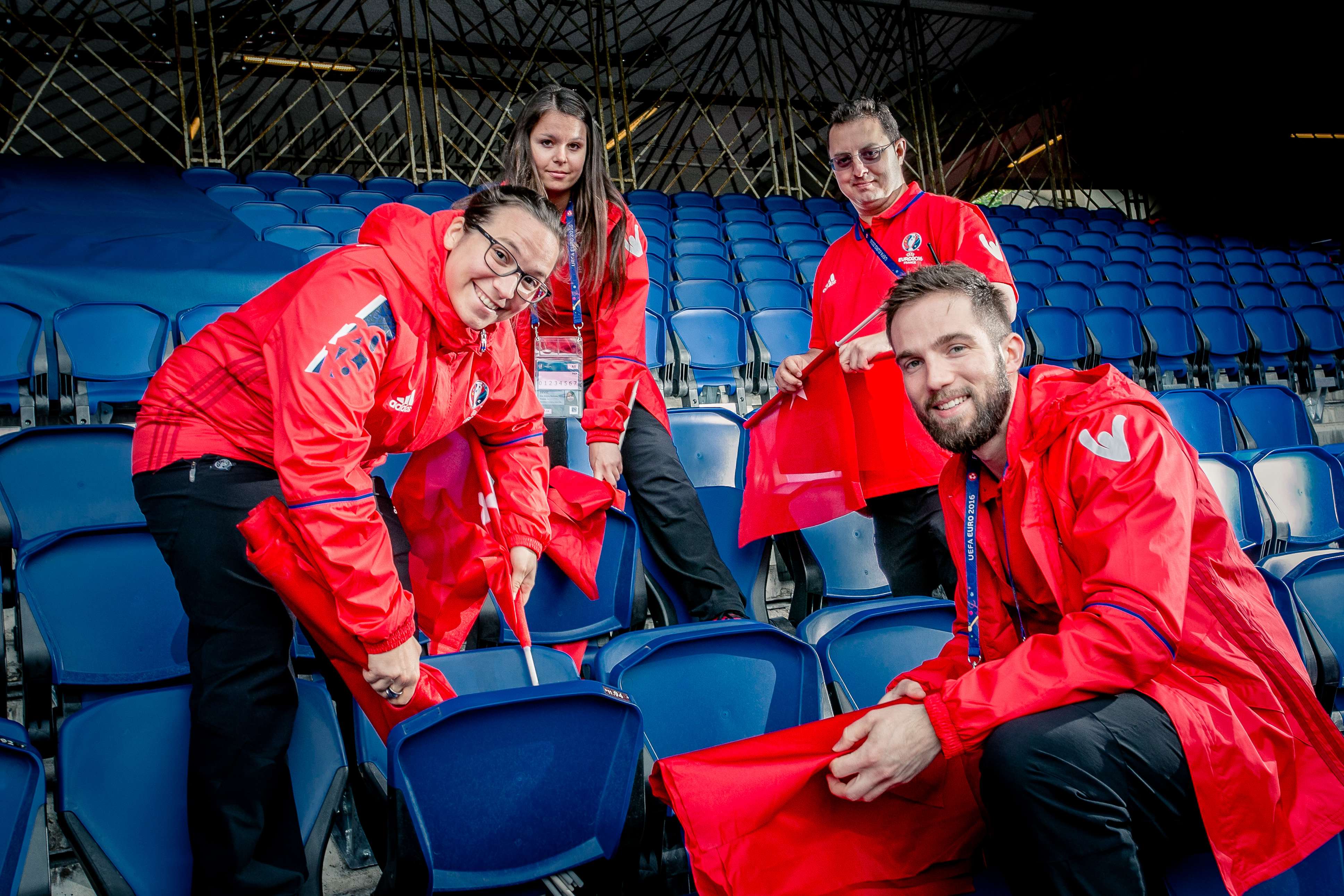 How to take part. From March 2019, it will be possible to fill in the pre-registration form on the web page dedicated to the Volunteer Programme. Registration for the Volunteer Programme will officially open in the summer of 2019. The best profiles will be selected for an interview with the Volunteer Team, during which candidates will have the opportunity to present themselves personally and discuss the terms of their involvement. By early 2020, aspiring Volunteers will receive confirmation of their involvement and thus become part of the UEFA EURO 2020 Volunteer Programme in Rome.