Commissione Medico Scientifica
27 March at Coverciano, conference with doctors from Serie A, B and Lega Pro clubs
The meeting, for the issuing of National Licences, is organised by the Federal Medical and Scientific Commission and the Federal Anti-Doping Commission
Thursday, March 23, 2023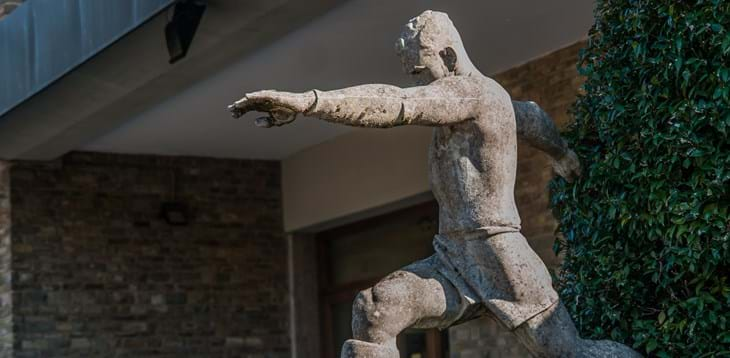 On Monday 27 March, the Great Hall in the Coverciano Federal Technical Centre will host the meeting, organised by the Federal Medical-Scientific Commission chaired by Prof. Paolo Zeppilli and the Federal Anti-Doping Commission chaired by Prof. Giuseppe Capua, for the granting of National Licences, in which the doctors of the professional clubs of the A League, B League and Pro League will participate. The programme includes two workshops, during which topical medical issues will be discussed.
In the morning, the COVID-19 pandemic will be discussed. Roberto Cauda, Professor of Infectious Diseases who took part in the work of the Federal Medical and Scientific Commission called upon to draw up the protocols for the restart of league action in the critical period of 2020, will scientifically retrace the evolution of the serious pandemic up to the present day and possible future scenarios. The second extremely important topic will be dealt with by Mario Sabatelli, Associate Professor of Neurology, Director of the 'NEMO Centre' at the Gemelli Hospital in Rome, one of the world's leading experts on ALS (Amyotrophic Lateral Sclerosis), a serious neurodegenerative disease that has also affected well-known footballers. He will start from the initial hypotheses on the disease to arrive at current knowledge and promising advances in research on the causes of the disease itself and possible treatments. A speech, that of Sabatelli, wanted by the FIGC also to remember with affection Gianluca Vialli, who dedicated much of his time to support ALS research through the Vialli-M Mauro Foundation.
Then, again in the morning session, Dr. Riccardo Monti and Dr. Michela Cammarano, researchers at the Policlinico Gemelli Sports Medicine Centre, will illustrate the effects of COVID on players' performance. The morning session will be closed by Prof. Carlo Castagna, head of the Methodology and Biomechanics Laboratory at Coverciano, who will discuss maximum aerobic performance in football players, presenting the latest studies carried out on the subject.
The afternoon will open with the session dedicated to Antidoping, with two prestigious speakers: the first, Francesco Botré, scientific director of the Antidoping Laboratory of the FMSI in Rome, will present some developments regarding the search for prohibited substances and methods. Following this, Dr. Alessia Di Gianfrancesco, general director of NADO Italy, will analyse with the doctors present the list of substances banned in 2023 and how to apply for an exemption for therapeutic purposes.