Course at Coverciano for unattached players with the option to study for UEFA B License
The course for unattached players is now underway at Coverciano where players will be able to work until Tuesday 6 August
Thursday, July 18, 2019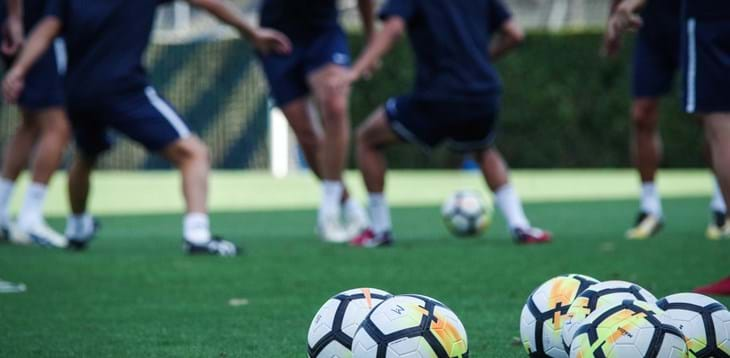 The course for unattached players is now underway at Coverciano where players will be able to work until Tuesday 6 August alongside the AIC (Associazione Italiana Calciatori).
Thanks to the agreement with the Federation, those taking part can also trying for a UEFA B license alongside their work on the pitch as they make the first steps towards a coaching career. If they pass their rests, they will be able to manage amateur men's sides (up to Serie D), youth sides (except Primavera and Berrteti) and women's teams up to Serie B. The UEFA B license also allows its holders to work as assistant coaches in Serie C or technical collaborators in Serie A and B.
Staff and instructors. The players are divided into three teams with their own staff.
There are some famous figures from Italian football taking part in the course, starting with 2006 World Cup winner Andrea Barzagli. Others include Manuel Pasqual, Stefano Sorrentino, Antonio Nocerino and Robert Acquafresca.

Female players include Lara Barbieri, Giulia Domenichetti and Giorgia Motta in addition to Salvatore Iudica from the Amputee National Team.
The full list of those taking part is as follows:
Robert Acquafresca, Cristian Agnelli, Antonio Aquilanti, lara Barbieri, Andrea Barzagli, Luca Belingheri, Marino Bifulco, Stefano Botta, Marco Briganti, Davide Brivio, Matteo Brunelli, Salvatore Bruno, Ciro Capuano, Ivan Castiglia, Luca Ceccarelli, Caston Corado, Nicolò Corticchia, Achille Coser, Daniele Croce, Michel Cruciani, Daniele Dalla Bona, Loris Damonte, Francesco Della Rocca, Hernan Dellafiore, Vito Di Bari, Giulia Domenichetti, Maurizio Domizzi, Gianni Fabiano, Simone Fautario, Ivano Feola, Alberto Filippini, Francesco Finocchio, Enrico Geroni, Daniele Ghidotti, Luigi Giorgi, Luigi Grassi, Giuseppe Greco, Salvatore Iudica, Iacopo La Rocca, Ettore Lagomarsini, Simon Laner, Alessandro Longhi, Nicola Mancino, Nicolò Manfredini, Davide Moro, Giorgia Motta, Riccardo Nardini, Antonio Nocerino, Matteo Nolè, Aniello Panariello, Manuel Pasqual, Ivan Pedrelli, Christian Puggioni, Nico Pulzetti, Marcello Quinto, Simone Rizzato, Simone Salviato, Gianluca Sansone, Stefano Sorrentino, Cristian Sosa, Davide Succi, Omar Torri, Damiano Zanon.