Coverciano the location for the launch of the new Fiat 500x Sport. Gravina: "a beautiful collaboration"
Women's head coach Milena Bertolini and Men's U21 coach Paolo Nicolato were also present at the press conference. Bertolini: "Achieve our objectives through hard work and dedication."
Thursday, September 12, 2019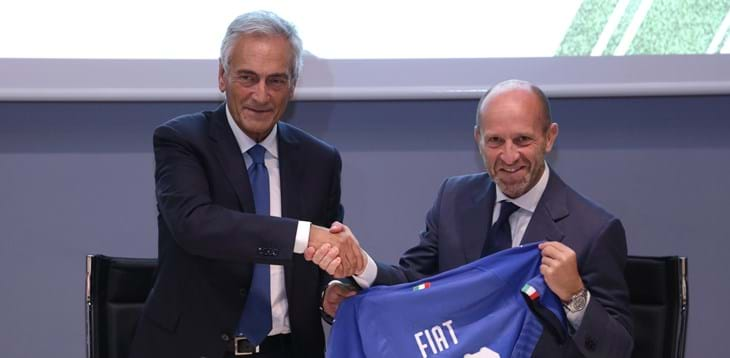 For the launch of their new 500x Sport model, the FCA chose a special location – the beating heart of the federation and of Italian football as a whole. For this period therefore, Coverciano was not just the university of sport and the home of the Italian national teams, but also the backdrop for the unveiling of the new Fiat model, which follows the Urban and Cross models.
FIGC President Gabriele Gravina elaborated: "I am extremely happy that Coverciano was chosen as the venue for the unveiling of this new car. Until recently, the Technical Centre was considered a sacred, albeit private space. I prefer the idea of it being open and lively. The collaboration between FIGC and Fiat is beautiful, and I hope it is something which can be repeated in the future. This partnership will be continued through teamwork and a desire to make our resources available – not only our space, but also our abilities and human resources."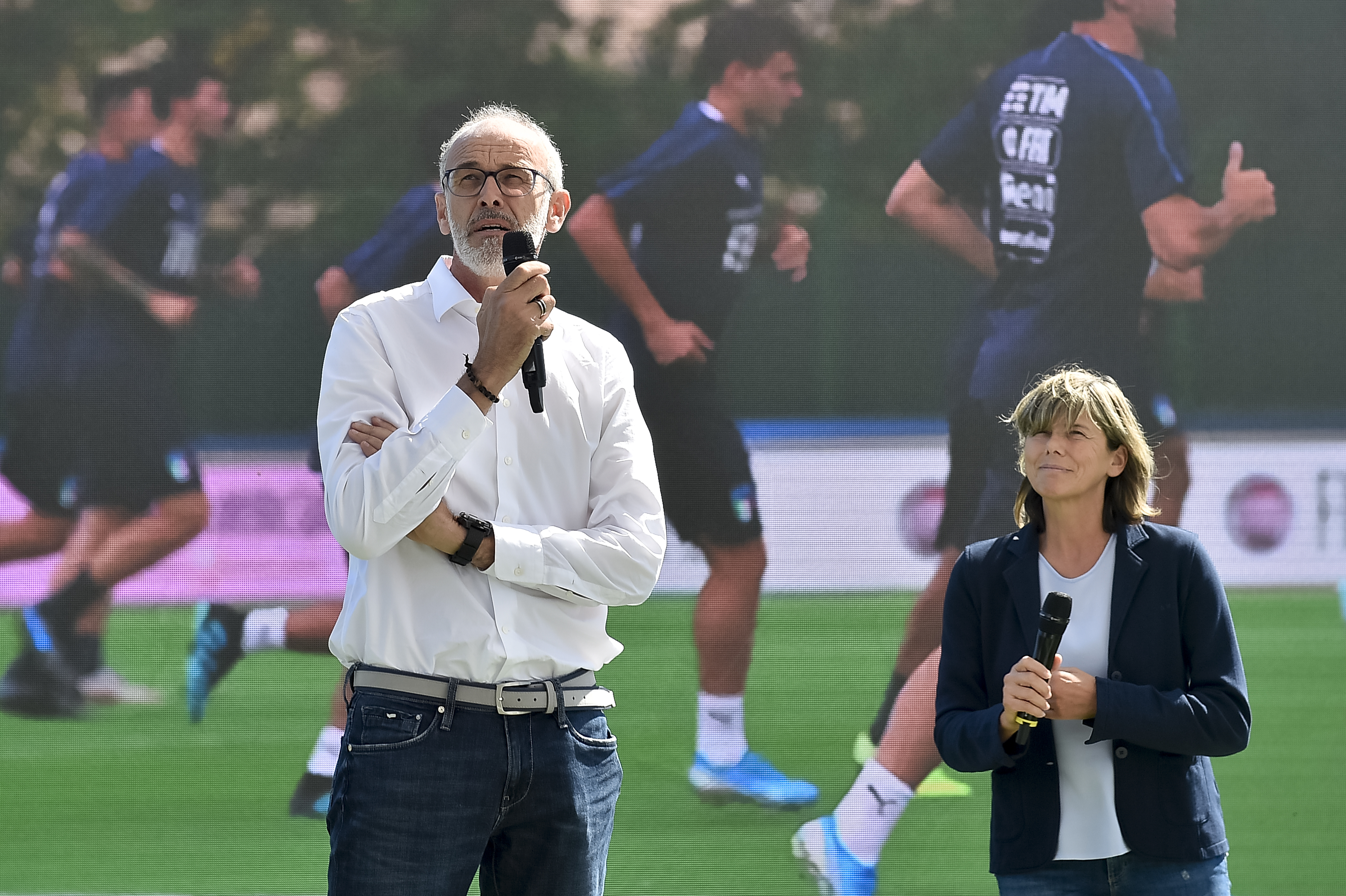 Both the coach of the women's team, Milena Bertolini, and the men's U21 head coach, Paolo Nicolato, took part in the press conference for the presentation of the 500x Sport. The women's head coach drew a parallel between the automotive industry and the football pitch: "Objectives are achieved through hard work, dedication and effort. In order to reach the highest objectives, a degree of spontaneity is also needed. As a national team, we now have an intensive period ahead of us. We must rediscover the motivation which saw us reach the World Cup in France in order to qualify for the next European Championships. Using football as our form of expression, we will support the women's movement to the utmost of our abilities."
Paolo Nicolato continued: "When preparing for a match, I try to involve people as much as possible and ensure that everyone is heard. You see who is prepared to give their all for the achievement of a common aim. And then we must remember to have fun. Enjoying yourself is one of the most important parts of learning."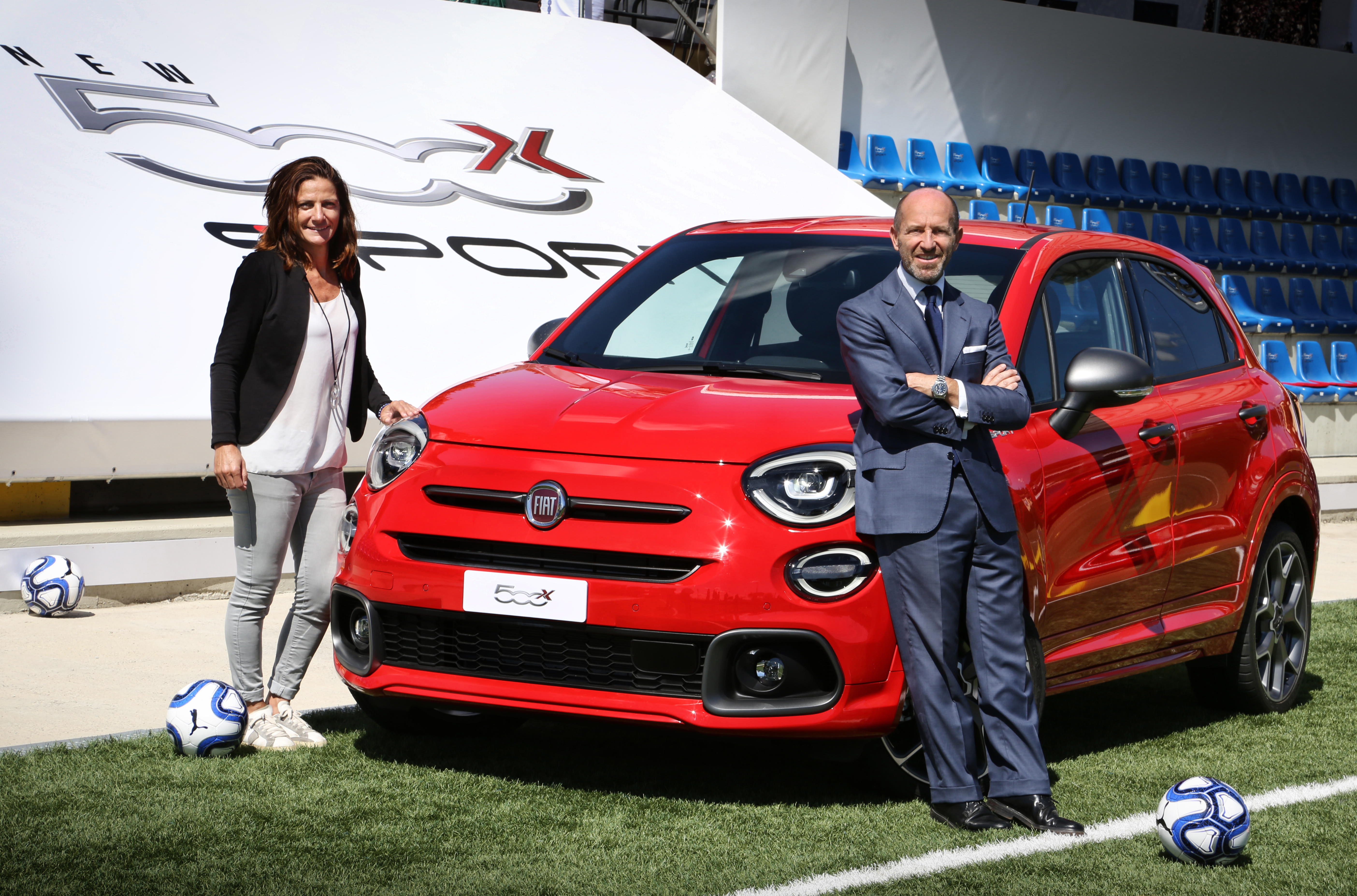 Attacking winger Federico Chiesa and 1982 World Cup winner Antonio Cabrini also made an appearance.
Cover photo: FIGC President Gabriele Gravina with Head of EMEA Fiat & Abarth Brands, Luca Napolitano.
Centre: Milena Bertolini and Paolo Nicolato.
Bottom: Patrizia Panico and Luca Napolitano next to the new 500x Sport