Italian Football Hall of Fame: Pirlo, Boniek and Mazzone among those recognised in the Ninth Edition
Percassi, Oriali, Gama and former referee Michelotti also enter into the Hall of Fame. Memorial awards for Anastasi and Radice, while Lukaku and a young footballer who saved the life of an opponent receive the Astori Award. The presentation ceremony to take place on 4 May in Florence
Wednesday, February 5, 2020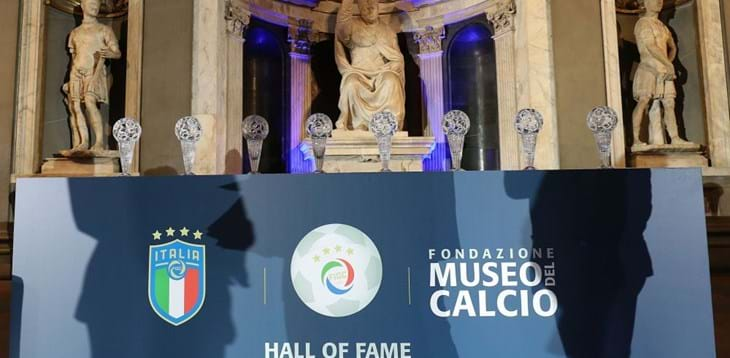 Another eleven stars enter the prestigious Italian Football Hall of Fame, established by the FIGC and the Football Museum Foundation back in 2011 with the aim of celebrating players, coaches, referees and directors who have left an indelible mark on the history of Italian football.
Here are all of the winners at the Ninth Edition of the awards, as they are added to a list of 99 illustrious names from the past of this sport: Andrea Pirlo (Italian player), Zbigniew Boniek (Foreign player), Carlo Mazzone (Coach), Antonio Percassi (Italian director), Alberto Michelotti (Italian referee), Gabriele Oriali (Italian veteran), Sara Gama (Italian footballer), Pietro Anastasi and Luigi Radice (Memorial awards), Romelu Lukaku and Mattia Agnese (Astori Award).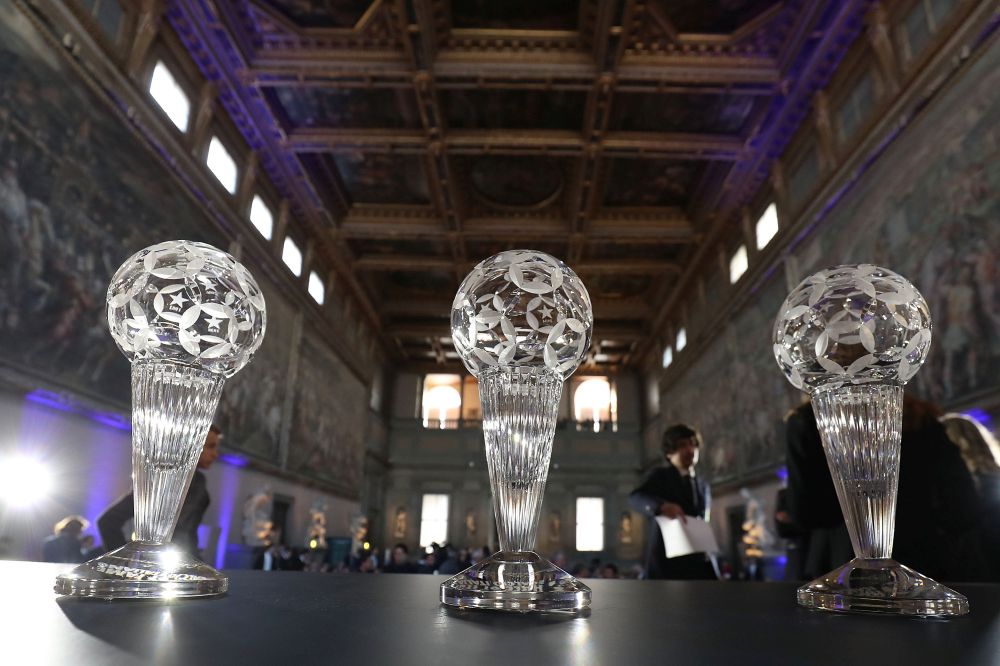 The Hall of Fame bids a warm welcome to World Champion Andrea Pirlo, Head of the Polish Football Association Zibì Boniek and one of Italy's most charismatic coaches, Carlo Mazzone. Other awards went to Antonio Percassi for taking his Atalanta side into the elite stages of European football, former referee Alberto Michelotti and Sara Gama, captain of the Women's National Team who captivated the nation at last summer's World Cup in France. Memorial awards went to Pietro Anastasi and Gigi Radice, two legends of Italian football lost in the last year, while Azzurri Team Manager Gabriele Oriali entered the Hall of Fame in the Italian Veterans category. The award dedicated to the memory of Davide Astori, established last year for the most beautiful gestures of fairplay, went to Romelu Lukaku and youth player Mattia Agnese: the Inter striker, who has been a leading example for the next generation in the fight against racism, handed over a penalty on 21 December to his teammate Sebastiano Esposito for the 17-year-old to score his first goal in Serie A, while 17-year-old Agnese saved the life of an opposition player in a game for Ospedaletti. 
The winners were decided during a meeting attended by FIGC president Gabriele Gravina, the panel composed of the President of the Italian Sports Press Union Luigi Ferrajolo and journalists Alberto Brandi (co-director of NewsMediaset), Federico Ferri (director of Sky Sports), Xavier Jacobelli (director of Tuttosport), Stefano Barigelli (co-director of La Gazzetta dello Sport), Piercarlo Presutti (head of Ansa sports services), Enrico Varriale (deputy director Rai Sport and head of football) and Ivan Zazzaroni (director of Il Corriere dello Sport and Guerin Sportivo). Matteo Marani, vice-president of the FIGC's Football Museum Foundation, also contributed to the choice of the memorial awards.
The presentation ceremony will be held on 4 May in Florence and, keeping up with tradition, winners will be asked to present a symbolic heirloom of their career to the Football Museum. The Hall of Fame: a gallery of champions and heroes who have helped Italian football get to where it is today.
Below is a full list of the members of the Italian Football Hall of Fame:

Italian players: Roberto Baggio (2011), Paolo Maldini (2012), Franco Baresi (2013), Fabio Cannavaro (2014), Gianluca Vialli (2015), Giuseppe Bergomi (2016), Alessandro Del Piero (2017), Francesco Totti (2018), Andrea Pirlo (2019).

Foreign players: Michel Platini (2011), Marco Van Basten (2012), Gabriel Batistuta (2013), Diego Armando Maradona (2014), Ronaldo (2015), Paulo Roberto Falcão (2016), Ruud Gullit (2017), Javier Zanetti (2018), Zbigniew Boniek (2019).

Coaches: Arrigo Sacchi (2011), Marcello Lippi (2011), Giovanni Trapattoni (2012), Fabio Capello (2013), Carlo Ancelotti (2014), Roberto Mancini (2015), Claudio Ranieri (2016), Osvaldo Bagnoli (2017), Massimiliano Allegri (2018), Carlo Mazzone (2019).

Italian directors: Adriano Galliani (2011), Giampiero Boniperti (2012), Massimo Moratti (2013), Giuseppe Marotta (2014), Corrado Ferlaino (2015), Silvio Berlusconi (2016), Sergio Campana (2017), Antonio Matarrese (2018), Antonio Percassi (2019).

Italian referees: Pierluigi Collina (2011), Luigi Agnolin (2012), Paolo Casarin (2012), Cesare Gussoni (2013), Sergio Gonella (2013), Stefano Braschi (2014), Roberto Rosetti (2015), Nicola Rizzoli (2018), Alberto Michelotti (2019).

Italian veterans: Gigi Riva (2011), Dino Zoff (2012), Gianni Rivera (2013), Sandro Mazzola (2014), Marco Tardelli (2015), Paolo Rossi (2016), Bruno Conti (2017), Giancarlo Antognoni (2018), Gabriele Oriali (2019).

Italian female players: Carolina Morace (2014), Patrizia Panico (2015), Melania Gabbiadini (2016), Elisabetta Vignotto (2017), Milena Bertolini (2018), Sara Gama (2019).

Memorial awards: Giovanni Ferrari, Giuseppe Meazza, Silvio Piola, Gaetano Scirea, Enzo Bearzot, Fulvio Bernardini, Vittorio Pozzo, Ferruccio Valcareggi, Ottorino Barassi, Artemio Franchi, Giovanni Mauro (2011), Valentino Mazzola, Angelo Schiavio, Nereo Rocco, Concetto Lo Bello (2012), Eraldo Monzeglio (2013), Ferruccio Novo, Carlo Carcano, Giacomo Bulgarelli (2014), Giacinto Facchetti, Helenio Herrera, Umberto Agnelli (2015), Nils Liedholm, Giulio Campanati, Cesare Maldini (2016), Stefano Farina, Italo Allodi, Renato Dall'Ara, Arpad Weisz, Azeglio Vicini (2017), Amedeo Amadei, Gipo Viani (2018), Pietro Anastasi, Luigi Radice (2019).

Davide Astori Award: Igor Trocchia (2018), Romelu Lukaku, Mattia Agnese (2019).

Special prize: Gianni Brera (2018)