S&T Sports Group responsible for international distribution of the Women's Serie A, Coppa Italia and Supercoppa
The agreement between FIGC/Divisione Calcio Femminile and the American company was signed today. The two-year collaboration will improve the visibility of women's competitions at an international level
Tuesday, August 10, 2021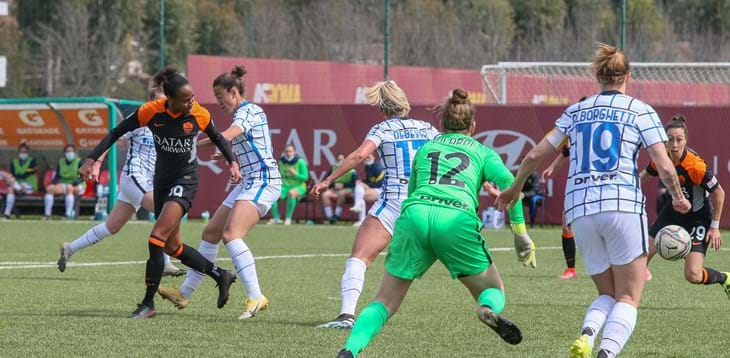 The agency S&T Sports Group will handle the international distribution of the Women's Football Division's competitions: Serie A TIMVision, Coppa Italia and Supercoppa.
The two-year collaboration responds to the Women's Football Division's objective to improve the visibility of its competitions at an international level and to capitalise on the growth of the discipline at a global level. The FIGC's Women's Football Division has appointed S&T Sports, founded by former NBA executive Stefano Turconi, to share its vision for the development of women's football and its established relationships in the media industry.
S&T Sports Group, headquartered in Miami, Florida, is a leader in global sports content distribution and sports media consulting. The new agreement with the FIGC strengthens, among other things, the link between S&T Sports and Italian football, adding to the exclusive distribution of the Coppa Italia and Lega Serie A's Supercoppa across much of the North American continent.
"One of the main objectives", commented Ludovica Mantovani, President of the Women's Football Division, "is to spread the word about Italian football and its main players on a global level. The distribution abroad of TIMVISION Serie A matches through S&T Sports Group is another fundamental step in this direction. This is a two-year period of strategic promotion in overseas countries, considering the next World Cup is in 2023, jointly hosted by Australia and New Zealand".
Stefano Turconi, founder and MD of S&T Sports Group, said that "this is the ideal time to dedicate energy and resources to developing the distribution of Italian women's football globally. With the increased popularity of women's sport and the growth in competitiveness of Italian football, we want to seize the opportunity to show the world the quality of our competitions and the teams that participate in them. Our aim is to create long-term partnerships with operators who best represent the values of the Women's Football Division, who can guarantee growth in the value of our competitions and who offer the appropriate exposure to our football movement. We are excited to seize this opportunity and hope to make a great contribution to the international distribution of the Women's Serie A, Coppa Italia and Super Cup".
The 2021/2022 Women's Serie A, in which 12 clubs take part, will start on 28 August and will end on 15 May 2022 after 22 matchdays.
Among the matches scheduled for the first day are Juventus (defending champions) against newly promoted Pomigliano, Empoli vs. Roma and Sassuolo vs. Fiorentina.