The FIGC joins LinkedIn. Gravina: "We'll showcase Italian excellence"
The new channel will be dedicated to making football fans aware of the organisational activities and professionals behind the successes of the national teams
Wednesday, November 10, 2021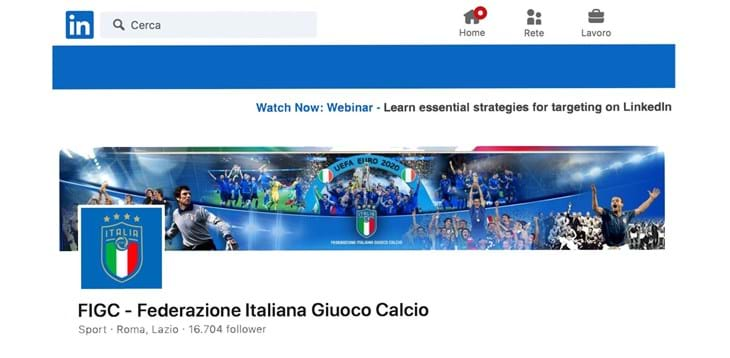 Behind a winning team on the pitch, there's an even bigger one that, on a daily basis, strives to bring efficiency and innovation to the Federazione Italiana Giuoco Calcio. Important and highly qualified professionals work behind the scenes, with their efforts contributing to the results achieved by Roberto Mancini's National Team and the other Azzurri sides.
Now, to further underline how the strength of the group makes the difference, the Federation has created a LinkedIn page (https://www.linkedin.com/company/figc). This will be dedicated to making football fans aware of the organisational activities and professionals behind the successes of the national teams, with particular attention set to be paid to the more managerial aspects of business, marketing and communication.
"Our team is made up of skilled professionals whose results are measured in terms of their daily dealings with the Federation's main stakeholders," said FIGC President Gabriele Gravina. "It's now time to shine a spotlight on the organisational activities and people that contribute to the success of the National Teams, making them known to all football fans. This is why the FIGC has launched a LinkedIn page, a new channel that will allow our activities to be shared and through which we'll present and showcase Italian excellence thanks to the precious collaboration we enjoy with our partners."
The new LinkedIn profile, which will also feature content relating to educational activities (technical and professional training) and social responsibility, is now part of the digital fleet of the Italian Football Federation and National Teams, whose online community now numbers more than 13 million fans.