The FIGC's #TheHeartScudetto and #TheRulesOfTheGame campaigns both a great success
The two social initiatives both achieved huge exposure. #TheHeartScudetto reached 21 million people across all media outlets and 1.5 million on the FIGC's social media channels
Monday, May 11, 2020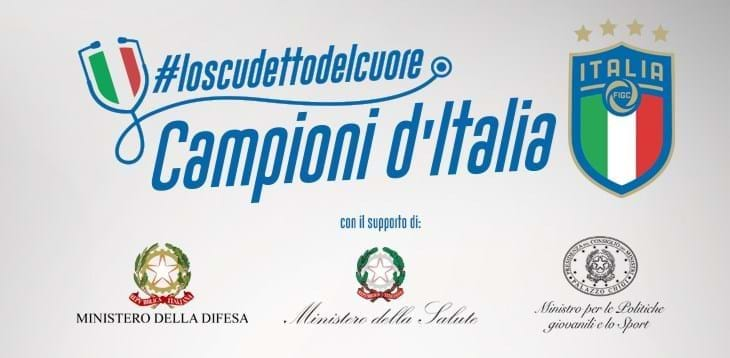 The two initiatives launched by the FIGC in response to the COVID-19 crisis, #TheHeartScudetto and #TheRulesOfTheGame campaigns, were both a great success. Instigated by Federation President Gabriele Gravina to recognise all of those working so hard in the fight against the Coronavirus, #TheHeartScudetto had a great outreach, successfully reaching 21 million people across all media outlets and 1.5 million on the FIGC's social media channels. #TheRulesOfTheGame also did well, with 8.8 million views across all media outlets and 4.5 million on the FIGC's social media channels.
Numbers that outline the support for the initiatives shared by the FIGC and the Men's and Women's Italian National Team's official channels, with plenty of media outlets also sharing the messages.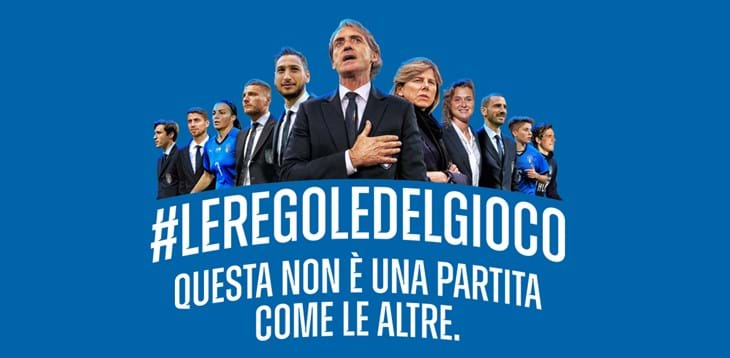 The Federation selected the Scudetto, a symbol of sporting excellence in Italy, as a sign of recognition for all of those in action against COVID-19, from doctors and civil protection volunteers, all the way to the police and staff running essential public services. #TheHeartScudetto will be awarded in a celebratory event in Bergamo once the pandemic is over, uniting the Azzurri, Azzurre and the fans once stadiums are allowed to reopen. The FIGC have suggested that once stadiums reopen, the National Team's first match could take place at the Stadio San Siro in Milan, with the aim of reuniting the fans and remembering all of the victims of the pandemic, together with representatives of all of the institutes involved in the project.
Meanwhile, the aim of #TheRulesOfTheGame campaign was to raise public awareness of the rules to be followed in containing the spread of COVID-19 through a series of videos featuring the two Azzurri Head Coaches, Roberto Mancini and Milena Bertolini, and some of the biggest players for the Men's and Women's National Teams.
The COVID-19 emergency has united the world of football over the past few months, with every player and fan supporting the same objective. Along with the two campaigns, the FIGC provided a direct contribution of 100,000 euros to the Lazzaro Spallanzani National Institute for Infectious Diseases in Rome, also offering up the Federation Training Centre in Coverciano to the Civil Protection service in Florence, "The Home of the National Team" rebranded as "The Home of Solidarity" for the duration of the ongoing emergency.