TIMVISION is the Title Sponsor of Women's Serie A and will broadcast all the league's matches
The Supercoppa, the final rounds of the Coppa Italia, youth football and exclusive National Team content will all be available on TIM TV. Gravina: "The new channel of the FIGC is born today"
Tuesday, October 22, 2019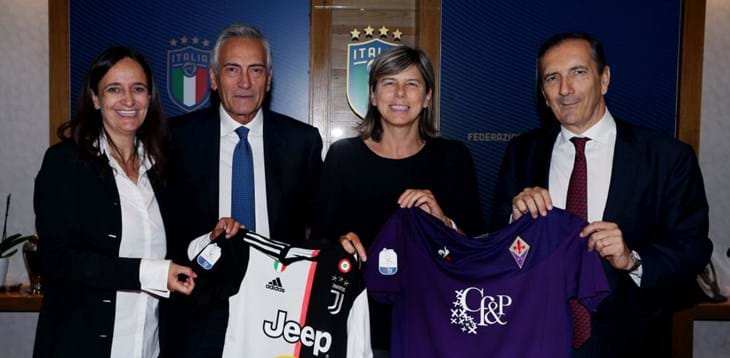 FIGC President Gabriele spoke at a press conference and reminded those present that all FIGC members will be offered a free TIM TV subscription: "We are launching a digital platform with TIMVISION that will allow fans to follow all the matches in Women's Serie A, the youth team's games, and the matches played by our legends. The partnership with TIM enhances various areas of mutual interests, which are of great importance when it comes to developing the world of football, both in technical terms and in regard to its values. I'd like to thank CEO Gubitosi and the whole TIM team for sharing this historic opportunity with us, a new form of communication which above all will attract the interest of young people: today the FIGC channel is born."
Moreover as a part of the agreement, TIMVISION will become the new 'FIGC Channel', subject to the existing broadcasting rights granted exclusively by FIGC to either Rai and/or Sky: the youth National Teams' matches; youth club championship matches organised by the Youth and Scholastic Sector; 'Azzurri Legends' matches; other original content produced by FIGC (eg. behind the scenes footage of the National Teams; other FIGC competitions, etc); and selected archive footage of the National Teams.
Starting Saturday 2 November, TIM TV will broadcast all six games of each matchday in the Women's championship, five of which will be shown live and one retrospectively. Now, whether at home or out and about, it will be possible to watch the matches between AC Milan, Juventus, AS Roma, Fiorentina Women's, Women Hellas Verona, Sassuolo, FC Inter, Pink Sport Bari, Tavagnacco, Orobica Bergamo, Florentia San Gimignano and Empoli Ladies anywhere with TIM TV.
TIMVISION and FIGC strengthened their partnership today by expanding the sports content of TIM TV and widening TIM's sponsorship of women's football. Thanks to this agreement, TIMVISION becomes the Title Sponsor of the Women's Serie A championship and of the principal competitions organised by the FIGC Women's Division for the current and upcoming season. These broadcasts will run alongside TIM's current broadcast rights for the top division, the Coppa Italia and the Supercoppa. The agreement was signed today by FIGC President Gabriele Gravina and TIM Managing Director Luigi Gubitosi, and will enrich a collaboration that started twenty years ago with the Men's National Team.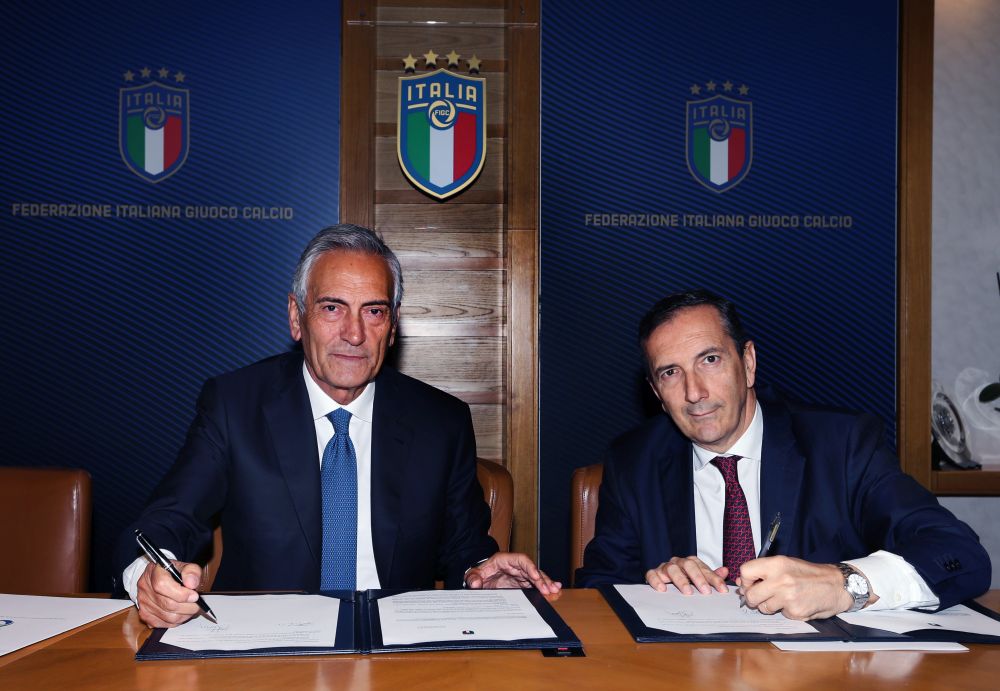 CEO Gubitosi then spoke to the media: "We are the sponsor of the National Team in all its forms and we share the same passion at every level. Women's football is expanding every day and we will play our part in supporting this movement." TIMVISION S.r.l CEO Andrea Fabiano recalled that TIM TV will also broadcast the highlights from the Women's Serie A fixtures, the final rounds of the Coppa Italia and the Supercoppa match, which will take place this Sunday in Cesena as Juventus and Fiorentina Women's teams face each other: "The world of women's football is full of stories to tell. Our objective is to unite the fan communities and this agreement is very important because it marks a step on the road we want to follow."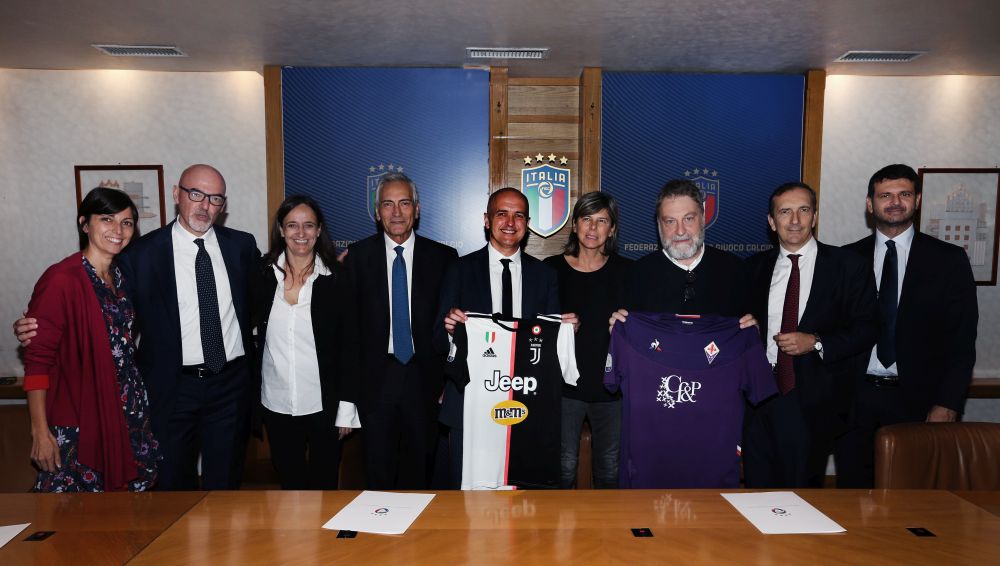 Thanks to the partnership with Sky and the offer "TIMVISION and NOW TV - TicketSport", TIM TV already offers exclusive coverage of seven of the ten games per matchday for Serie A TIM, the UEFA Champions League and the UEFA Europa League, as well as EURO 2020 and the big matches from the Premier League and the Bundesliga.
At the press conference, where Stefano Braghin, Head of Juventus Women and Luca Pacini, Fiorentina Women General Secretary were also present, Ludovica Mantovani, President of the Women's Football Division, was interviewed: "It's a historical day for the whole movement. This shared journey will start on Sunday with the Supercoppa. We are working with Juventus and Fiorentina to make it a spectacle both on the pitch and in the stands."
Sitting next to the FIGC General Secretary Marco Brunelli, the Women's National Team Coach Milena Bertolini expressed her own satisfaction with the agreement: "We know that one of the problems for our movement was the lack of exposure and to have such an important partner investing in women's football is fundamental to being able to continue to grow."