We say goodbye to Pietro Anastasi, one of the heroes of Italy's 1968 European Championship triumph. Gravina: "An Azzurri legend"
One of the best strikers of his generation has passed away at the age of 71
Saturday, January 18, 2020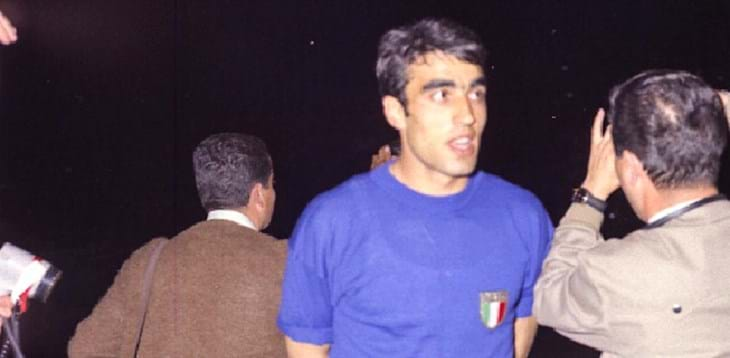 Yesterday, at the age of 71, Pietro Anastasi passed away.
"We say goodbye to a legend of Italian football," were the emotional words of Gabriele Gravina, the FIGC President. "He was an extraordinary player, but above all he was a fantastic person who was held in high regard by everybody. Pietro Anastasi will always remain in the hearts of all Azzurri fans after Italy's 1968 European Championship success. He was a key protagonist in the National Team's rebirth after some dark years."
Anastasi wore the Azzurri shirt 25 times and scored eight goals, one of which will remain lodged in the minds of Italy supporters forever: the second goal in the final of the 1968 European Championship against Yugoslavia in Rome, the National Team's only triumph in the tournament to date.
Born in Catania in 1948, he went on to play for Massiminiana, Varese, Juventus, Inter, Ascoli and Lugano. Considered one of the best strikers of his generation, his time with Juventus between 1968 and 1976 was a particularly enjoyable period for him: he scored 105 goals in 335 matches in the Italian top flight while on the Bianconeri's books.  
"The reason why we've established the Azzurri Legends is to honour people like him," concluded Gravina.
The National Team will remember Anastasi by wearing armbands during the upcoming match against England at Wembley on 27 March, the first of Italy's two important friendly fixtures in March in the build-up to this summer's European Championship. Furthermore, the next Azzurri Legends match will be dedicated to the former Italy champion. A FIGC delegation led by Secretary General Marco Brunelli will attend Anastasi's funeral on Monday.