Presentation of the Museum's new digital archive
FIGC CEO Marco Brunelli: "This is the first step alongside many museums around the world."
Tuesday, October 8, 2019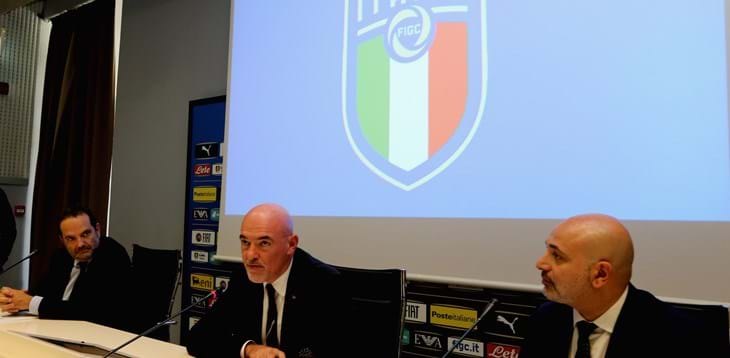 At Coverciano, the new digital archive from the Fondazione Museo del Calcio was presented following an important digitalisation and cataloguing of the museum in collaboration with DM Cultura.
"Out of the important and good things done in the history of the FIGC, there's taking custody of the memory and heritage which has an inestimable value for Italian football," said CEO Marco Brunelli. The museum itself is a fascinating place to visit in person with almost 900 items in the museum coming from important moments in the history of Italian football and more. These historic items can now also be seen from a distance in an interactive fashion thanks to our heritage, memories and the huge number of historic items."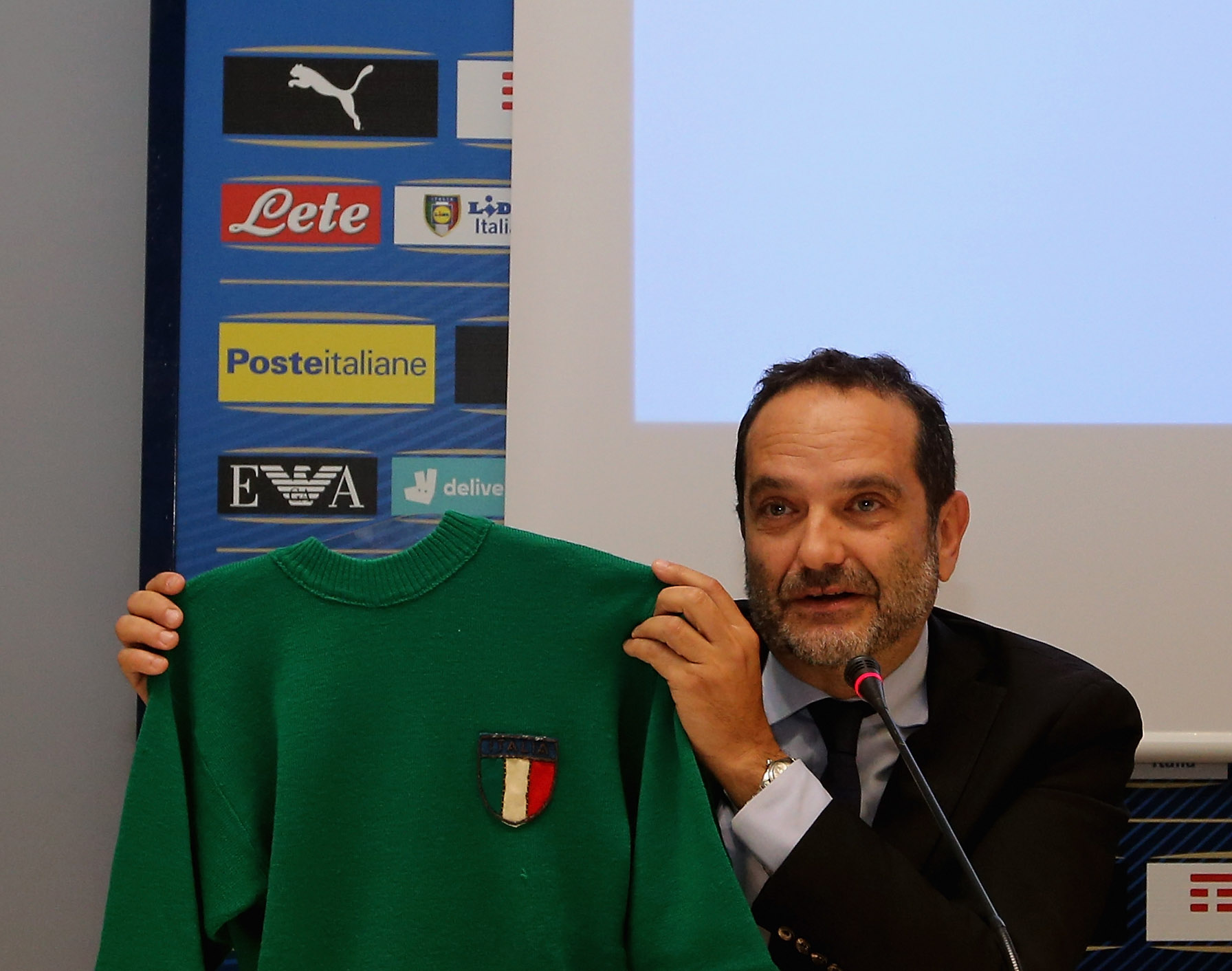 Digitalising the museum's catalogue was a long process. "Today, the museum has a digital archive which allows people to appreciate from a distance what they can't physically visit," Brunelli added. "This is the first step on a project that we're starting on alongside museums around the world, not just those linked to sport and football. The idea is to promote the museum even more and link it to events that we organise."
At the Italy vs. Greece match in Rome on Saturday, there will be an exhibition from the museum at Coverciano that can be visited inside the Stadio Olimpico. Also in attendance at the event were the CEO of DM Cultura Alessandro Lorica. During the press conference, Vice-President of the Museo del Calcio Matteo Marani also spoke. "We're very proud of what we're presenting today because it's finally an important step towards the cataloguing of the museum which hosts extraordinary heritage with almost 9,000 pieces. I want to thank the FIGC for the investment it's made in culture. We're proud of what's been done. There are unique items inside the museum which are part of the FIGC's heritage and that's thanks to the work done in these years by Fino Fini. From today, it's a modern and interactive example of heritage. We're pushing to make this museum and point of reference, also for historical research."
Over the course of the press conference, Matteo Marani also displayed the green shirt worn by Celestino Celio on 5 December 29154 against Argentine which is stored by the museum at Coverciano.
The museum contains a wide variety of items (matchworn kits, boots, ball, balls tickets, plaques statutes) and has over 1,000 items (863 on show, the rest in storage).
Equally rich is the photographic archive without around 99,290 images in black and white and colours with around half available in digital formats. 
There are also 227 albums or press clippings that were made between 1934 and 1966 by former press office director Giuseppe Bordigotta.
Click here to see the items