Conference for the Men's National Youth Team Coaches in Coverciano, coordinated by Maurizio Viscidi
Two days of work in the classroom and on the pitch put into planning the new season, as well as the presentation of the new National Under-19 Coach, Alberto Bollini
Thursday, August 1, 2019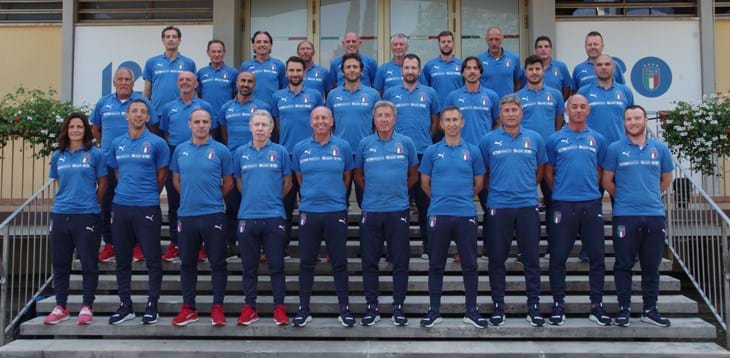 Two days of intense work in the classroom and on the pitch to start planning for a season that promises to be full of prestigious events. This took place over the past two days at the Federal Technical Centre in Coverciano. All the coaches of the Men's National Youth Teams, along with the athletic coaches, goalkeeping coaches and match analysts of the Azzurri's teams, met for a conference coordinated by Maurizio Viscidi, which was also attended by the organisational manager of Club Italia, Mauro Vladovich, and the director of FIGC's Scouting Area, Mauro Sandreani.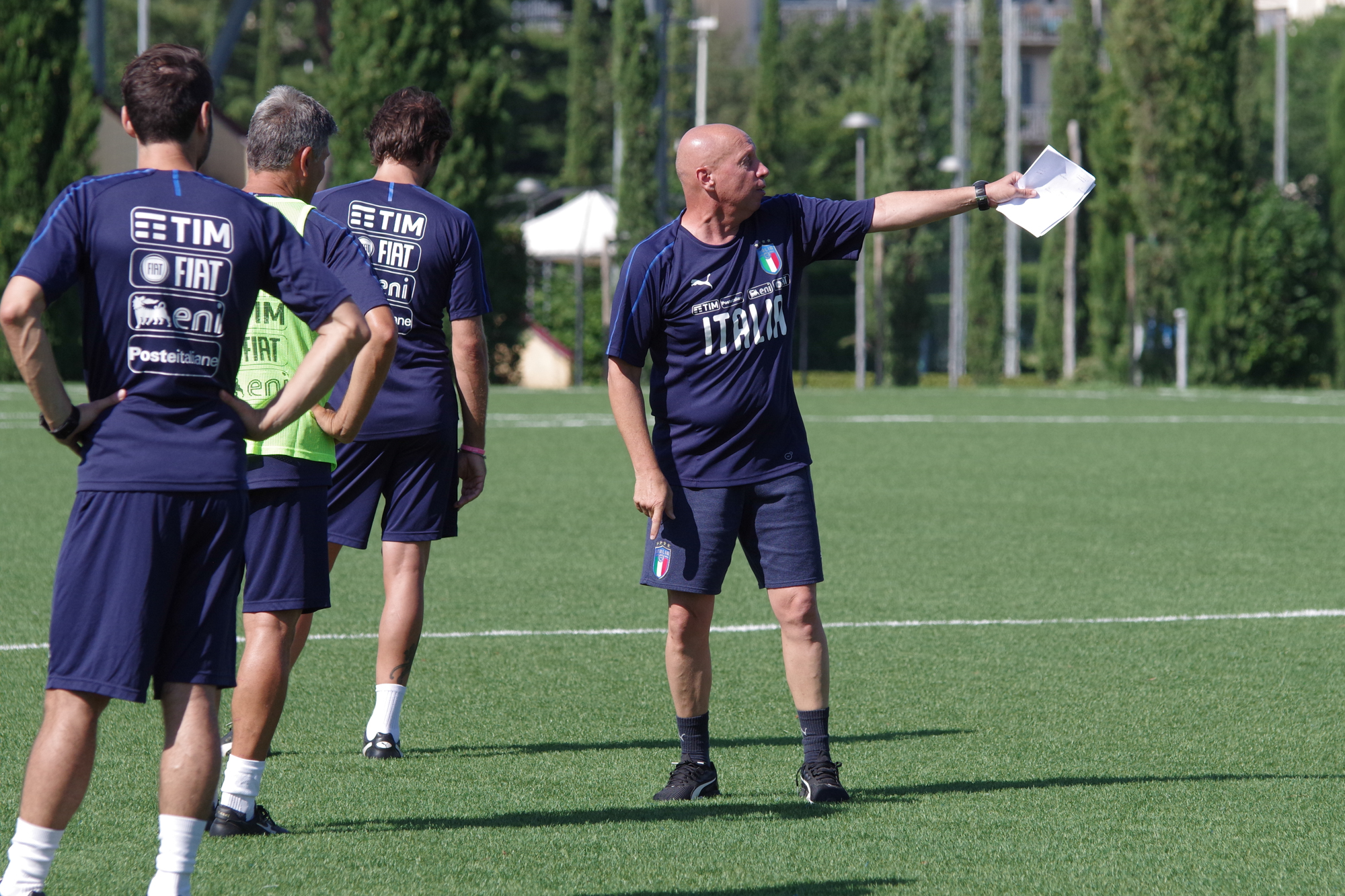 The 'number one' conference. "We've come together in Coverciano for what we call, and what we have called for several years now since we started this kind of activity, the 'number one conference'," said the coordinator of the National Youth Team set-up, Maurizio Viscidi. "It is a meeting with which we start the season, where we're able to review and update the guidelines for our coaches. It is the first of a series of conferences that we hold monthly in Coverciano, to address various types of problems, both of a technical and tactical nature, but it's also a chance to come together as a group.
"In the season that's about to begin, we will have to support, as usual, the qualifications for the European championships for the National U17, U19 and U21 sides, but what's new and exciting for us will be our participation in the Under-18 World Cup in Brazil. FIFA officially calls it 'Under-17', but in reality, the boys born in 2002 will be able to participate in October, who according to UEFA are all Under-18. For us, it will be the first big event of the season and we hope to be able to consolidate this age group's good work at the last European championship, where we came second."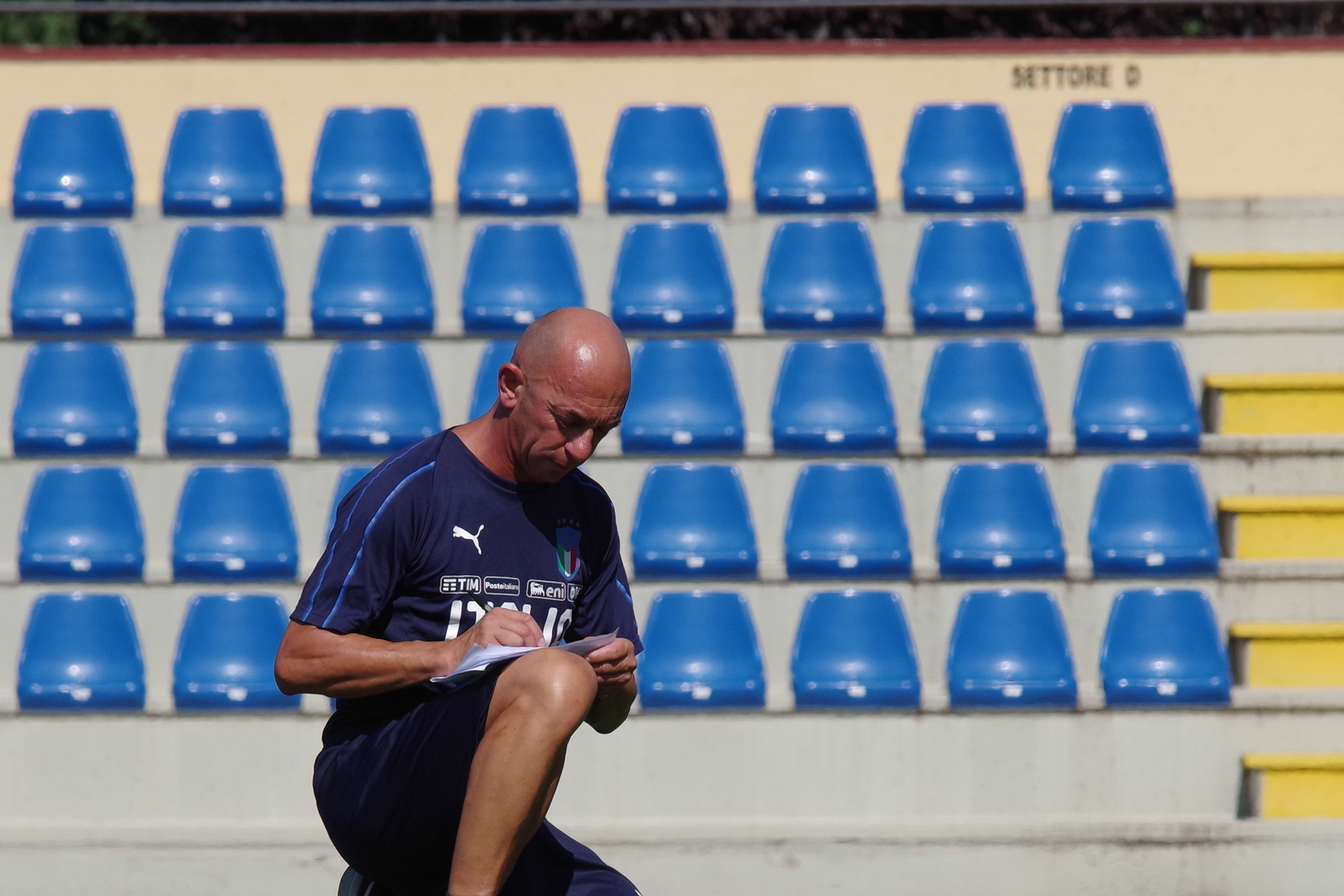 Alberto Bollini with the Under-19s. Alberto Bollini's face is new among the national coaches, and from this season onwards he will be in charge of the Under-19 National Team.
"To have become coach of the Italian Under-19 side," highlighted Bollini, "represents a dream come true for those who, like me, started their career as a coach in the youth sectors.
"I would like to express my great thanks to both to the Federation and to the coordinator of the National Youth Teams, Maurizio Viscidi, because they believed in me and in my professional role as an educator.
"Anyone who's a coach is well aware that the Federal Technical Centre represents the home of Italian football, and when you cross the gate of Coverciano, knowing that you are the coach of a National Team, it is an extraordinary feeling that really hits you. You feel a sense of responsibility because you represent Italy."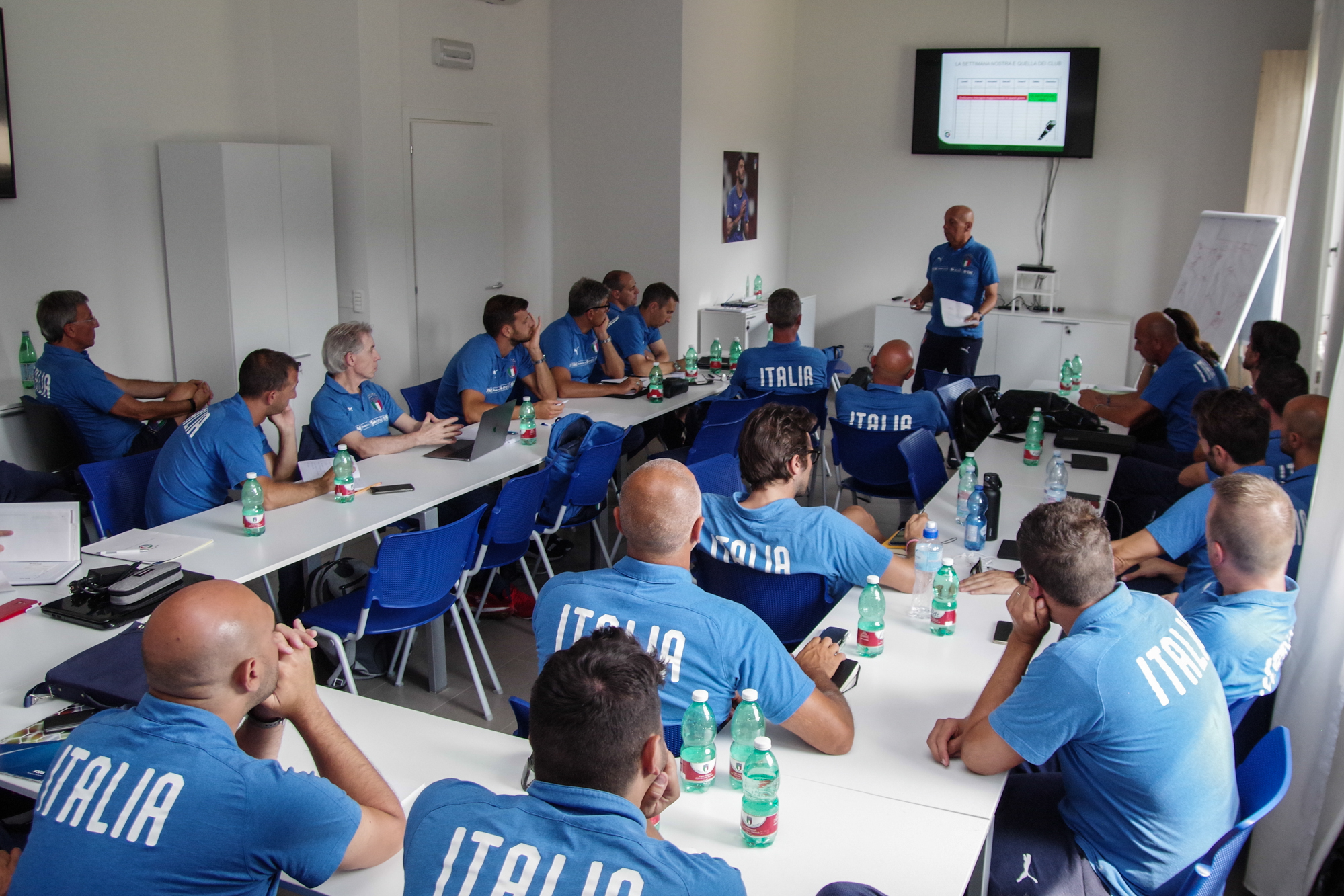 Daniele Franceschini promoted to the Under-20s. In the last few days, the other National Coaches heading the Azzurri Youth Teams were announced: Paolo Nicolato for the Under-21s, Carmine Nunziata for the Under-18s (who will be in action in October at the World Cup in Brazil), Daniele Zoratto for the Under-17s, Bernardo Corradi for the Under-16s and Patrizia Panico for the Under-15s. Daniele Franceschini has been promoted from his position as Under-18 Coach to the Under-20s. "As it is every year," explained Franceschini, "we start with great enthusiasm: we're driven by passion and as National Coaches, thanks to the coordination of Maurizio Viscidi, we're constantly looking to improve ourselves. I'm proud and very motivated after being promoted to the National Under-20 side, and I'm convinced that this is another opportunity to grow myself as a coach. We'll have our first competition in September which is very soon, so we'll look to give it all we've got right from the off."