Final team meet of the year from 8 to 12 December at the Tirrenia Olympic Training Centre
Coach Jacopo Leandri has called up 20 players born in 2005 and 2005. They are scheduled to play a friendly match against Empoli Ladies
Friday, November 29, 2019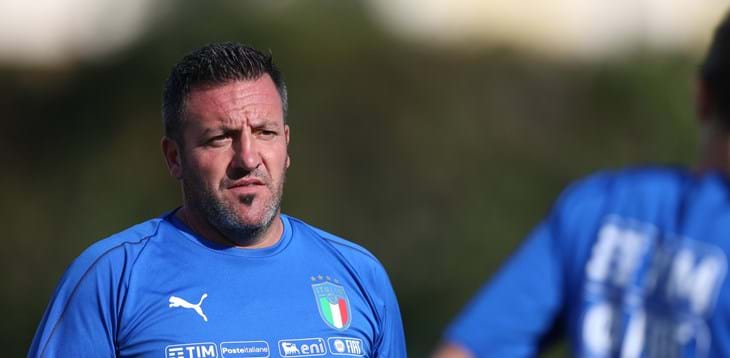 It's the final team training sessions of 2019 for the Women's Under-16 Nation Team, who will be together from Sunday 8 to Thursday 12 December at the Olympic Training Centre in Tirrenia. Coach Jacopo Leandri has called up 20 players born in 2004 and 2005, who will take part in six training sessions. They will play a friendly game against Empoli Ladies at 14:30 CET on Wednesday 11 December.
The Squad
Goalkeepers: Viola Bartalini (Fiorentina Women's), Verena Beka (Milan);
Defenders: Beatrice Bruni (AS Roma), Laura Maria Congiunti (Inter), Martina Costantino (Juventus), Mattea Gallo (Napoli), Giulia Semplici (Milan), Lucrezia Romana Silvi (AS Roma), Aurora Stibel (AS Roma), Carola Zannini (AS Roma);
Midfielders: Elisa Dal Brun (Milan), Matilde Fogo (Juventus), Giordana Indomenico (Inter), Maddalena Nava (Juventus), Maria Grazia Petrara (AS Roma), Chiara Premoli (Milan);
Forwards: Anita Maria Cochis (Inter), Giulia Grossi (AS Roma), Gaia Lonati (Inter), Giulia Lucarelli (AS Roma).
Staff – Head Coach: Jacopo Leandri; Assistant Coach: Viviana Schiavi; Secretary: Annamaria Giuliani; Goalkeeping Coach: Mattia Volpi; Fitness Coach: Franco Olivieri; Doctor: Marco Scrivano; Physiotherapist: Emiliano Diaferia.