The draws for the elite phases of the Under-19 and Under-17 European Championships take place
Bollini's boys will face Norway, Iceland and Slovenia between 25 and 31 March, while Nunziata's side will face Poland, Wales and Montenegro
Tuesday, December 3, 2019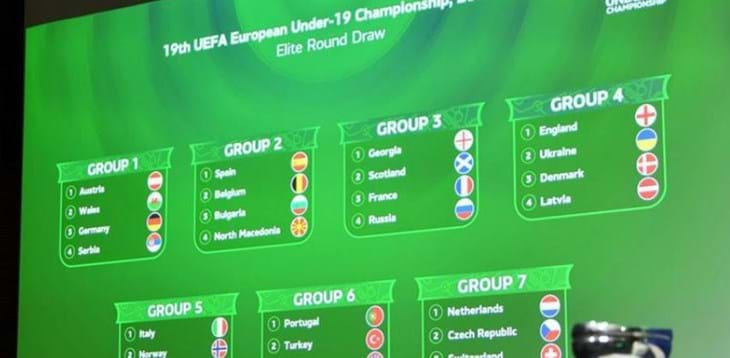 This morning saw the draws for the elite phases of the Under-19 and Under-17 European Championships take place in Nyon. Alberto Bollini's Azzurrini were placed into Group 5, where they shall face Norway, Iceland and Slovenia between 25 and 31 March, while Carmine Nunziata's boys will be in action in Poland at the same time, up against Poland, Wales and Montenegro.
The two national teams were both in the first pot of the draw, positions achieved thanks to their results over the last four years and having progressed through the first phase of qualification on maximum points. Bollini's Under-19s beat Malta (2-0), Cyprus (2-0) and Slovenia (3-0), with the Coach saying the following: "It was an exciting set of games, determined by the great compactness of the group which filled me with pride and satisfaction. Next March we will host the Elite Phase in Italy and I want to thank the Federation for their work in this important appointment." The top team from each of the seven groups will compete in the final phase along with host country Northern Ireland, with the continental competition taking place from 19 July to 1 August.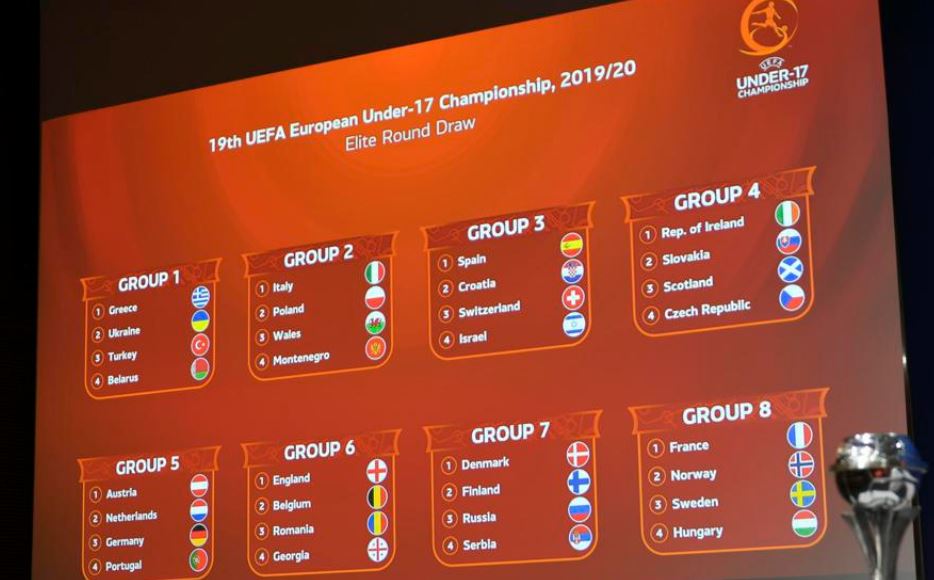 The Under-17s had a similar set of successes to their elders: the first qualifying phase was played in Luxembourg, where the boys were led by Daniele Zoratto (Nunziata was engaged in the World Cup in Brazil) and managed to beat the hosts (6-0), Northern Ireland (2-0) and Turkey (4-0). The elite round is made up of eight groups, with top spot of each group as well as the seven best second-placed sides (judged by results against first and third of each group) all competing. The final stage will be played in Estonia in May.
The groups for the first stage of qualifiers for the 2020/21 European Championships were also drawn this morning: the Under-19s will be in action in Slovakia from 11 to 17 November, where they will face the home national team as well as Cyprus and Kosovo, while the Under-17s will be on stage in Romania from 22 to 28 October against Romania, Slovenia and Albania.
The draw for the elite phase of the European Under-19 Championship (from 25 to 31 March 2020)
Group 5: *ITALY, Norway, Iceland, Slovenia
The draw for the elite phase of the European Under-17 Championship (from 25 to 31 March 2020)
Group 2: *Poland, ITALY; Wales, Montenegro
The draw for the 1st Qualifying Phase of the European Under-19 Championship 2020/21 (from 11 to 17 November 2020)
Group 1: ITALY, *Slovakia, Cyprus, Kosovo
The draw for the 1st Qualifying Phase of the European Under-17 Championship 2020/21 (from 22 to 28 October 2020)
Group 2: ITALY, Slovenia, *Romania, Albania
*Host countries