PUMA present the new Italy Home kit, inspired by Renaissance culture
Chiellini: "The National Team shirt represents the passion of millions of fans around the world." The kit is available online at PUMA.com and FIGCstore.com, in PUMA Stores and at selected football retailers
Monday, August 31, 2020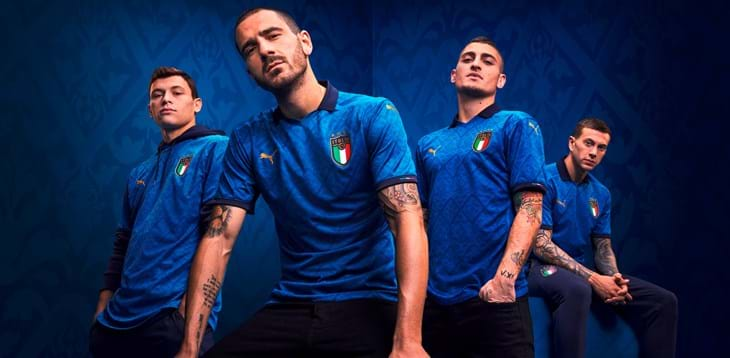 Today, PUMA present the new Home kit for the Italian National Football Team, with the shirt drawing its inspiration from the Italian Renaissance and designed with aspirations of a winning future. The new shirt maintains the Crafted by Culture design, already used for the Away and Renaissance kits, with a fantastic new pattern integrated into the shirt design.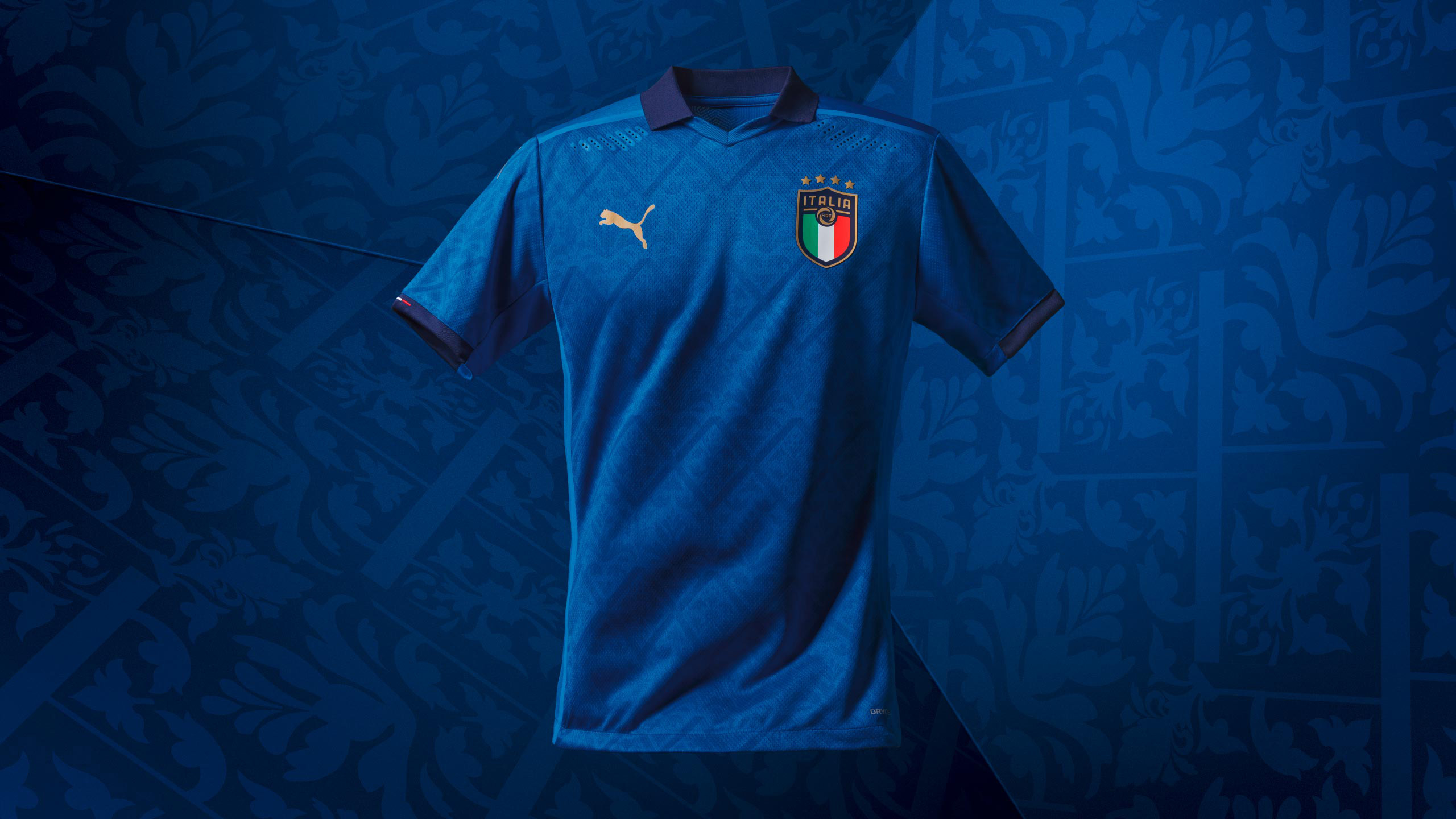 Inspired by the era that influenced the culture of art and architecture so much, Italy's new kit reinterprets the classic Renaissance motifs in a modern geometric graphic, incorporated into the blue shirt celebrating Italy's influence on world culture and football itself.
"During the Renaissance, Italy was the epicentre of creativity and innovation. Italy didn't just influence the world, it redefined it. With this Home kit we wanted to celebrate this era and create a strip dedicated to the most important cultural period in Italy's history. The Renaissance floral motifs represent the universal beauty created in Italy, which has inspired lifestyles around the world through unpredictable creativity. The new shirt will show the world the pride, passion and excitement that Italians have," were the words of David Bremond, Head of Product Line Management Teamsport at PUMA.
"The National Team shirt represents the passion and desire to win from millions of fans around the world, wearing it is a unique feeling, a source of such great pride and a sense of responsibility which pushes us to always give our all. The richness of meaning and values of the past combined with the beauty of the product and its cutting-edge technology make this shirt perfect to go alongside our ambition and the dreams of all our fans," said Giorgio Chiellini, captain of the National Team.
The new Home kit for the Italian National Football Team celebrates the grandeur of the Azzurri's past, providing a classic identity coupled with a modern design. The traditional blue of the kit marks the rebirth of the Italian team, spearheaded by the exciting new generation of players who have just played one of the most successful qualification runs in Italy's history, with the goal of matching this brilliance in their upcoming international tournaments.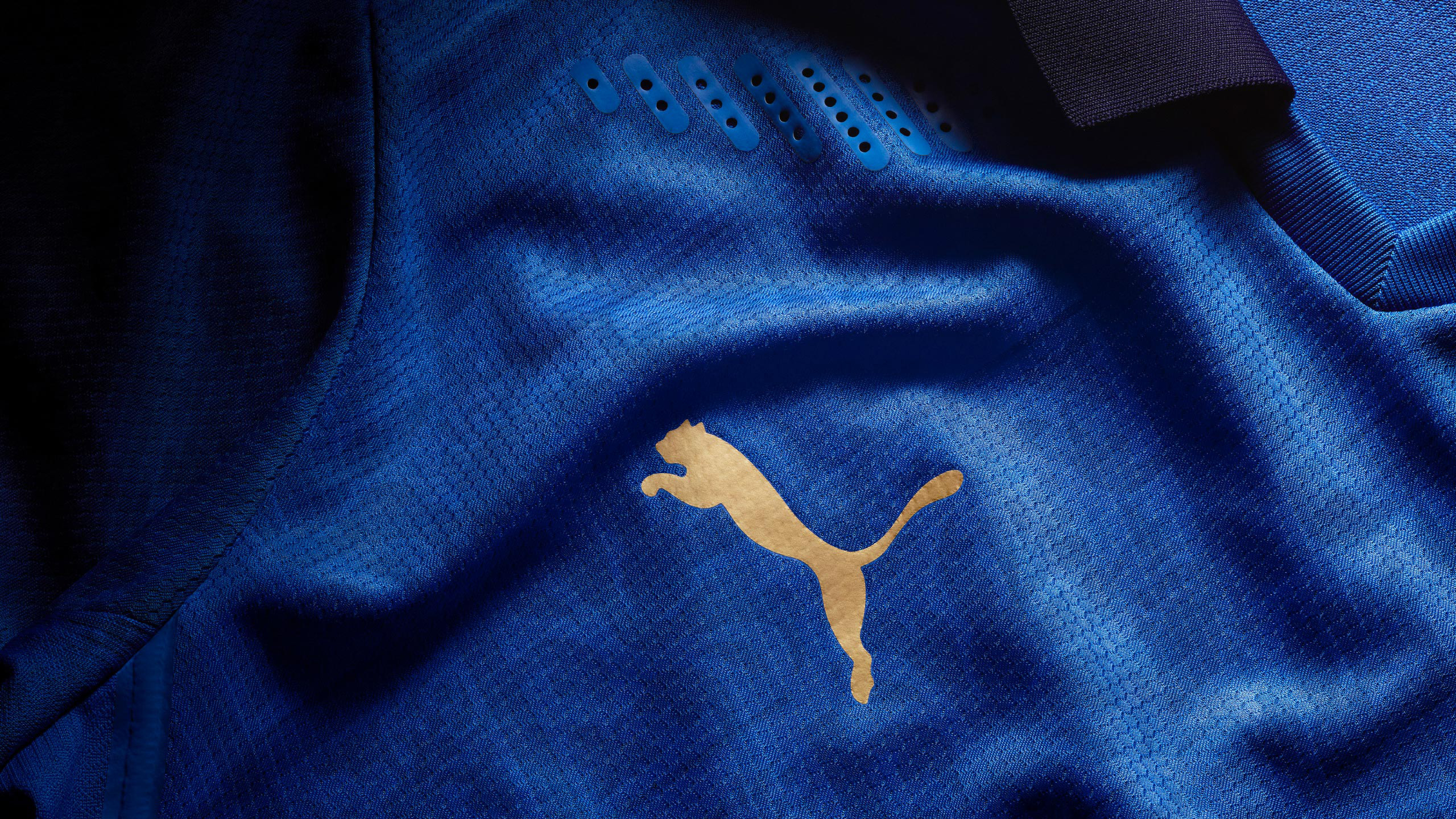 The shirt is equipped with PUMA's thermoregulation technology, which provides a humidity management system optimised to maintain body temperature at the ideal level. Combined with laser-cut perforations on the front and engineered jacquard fabric on the back, the shirt offers the very latest in terms of wearability for peak performance.
The FIGC Home kit is now available online at PUMA.com and FIGCstore.com, in PUMA Stores and at selected football retailers.