The Azzurri and Azzurre thank all the hospital staff: "We're rooting for you"
Today marked the end of the FIGC's #TheRulesOfTheGame campaign: 4.5 million views and 220 thousand online interactions
Sunday, March 22, 2020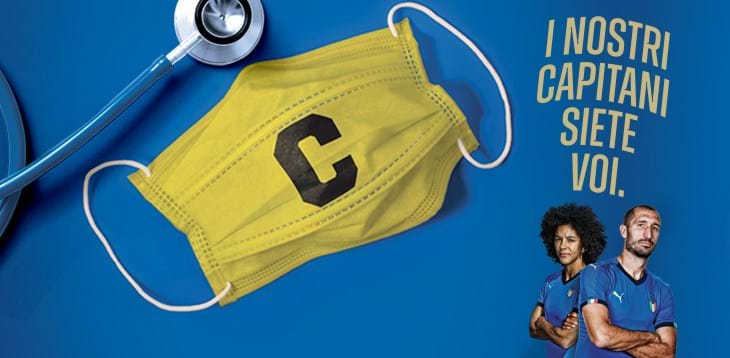 Today marked the end of our #TheRulesOfTheGame campaign, promoted by the Italian Football Federation with players from the Azzurri and Azzurre all helping to raise awareness of the rules to follow in fighting against the spread of COVID-19. In the final video shared on all of the FIGC's social media channels today, national captains Giorgio Chiellini and Sara Gama shared the message: "We're rooting for you, with the Azzurri and Azzurre sending a special thank you to all the doctors, nurses and hospital staff in these times. A big hug and a thank you for everything you're doing." The message was also published by the three big sports magazines La Gazzetta dello Sport, Il Corriere dello Sport and Tuttosport.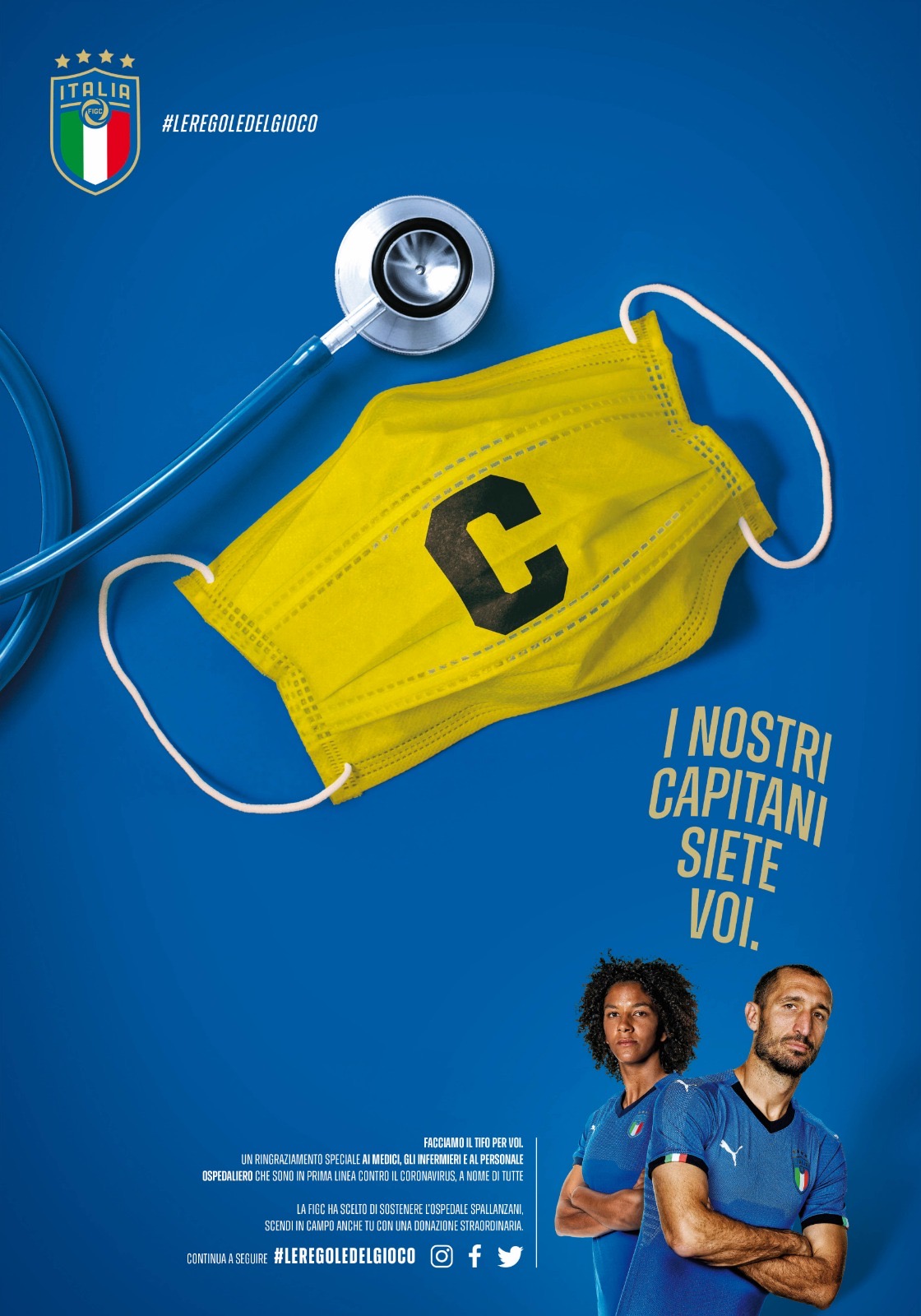 This week, coaches Roberto Mancini, Milena Bertolini and plenty of the players from both of our National Teams stepped up to support positive behaviour in these difficult times by following the eleven rules of the game. Each player made a short video explaining one of the rules and inviting the public to share the message with the campaign's official hashtag.
The videos were published on all of the FIGC's social media channels - Facebook, Twitter and Instagram - reaching roughly 4.5 million people and receiving more than 220,000 online interactions.
FIGC President Gabriele Gravina had the following to say: "The campaign was a great success, especially with the participation of the Azzurre and Azzurri who showed a great sense of responsibility. I'd like to thank everyone for this, together with their clubs who are doing a lot in the field of solidarity at such a difficult time. The FIGC's work will not stop here, as we plan to launch more initiatives in the coming days in support of all of those on the frontline of this emergency."
Along with the two coaches, the footballers Federico Bernardeschi, Leonardo Bonucci, Federico Chiesa, Andrea Cistana, Gianluigi Donnarumma, Cristiana Girelli, Manuela Giugliano, Pierluigi Gollini, Alia Guagni, Ciro Immobile, Lorenzo Insigne, Jorginho, Nicolò Zaniolo and the two captains Giorgio Chiellini and Sara Gama all took part.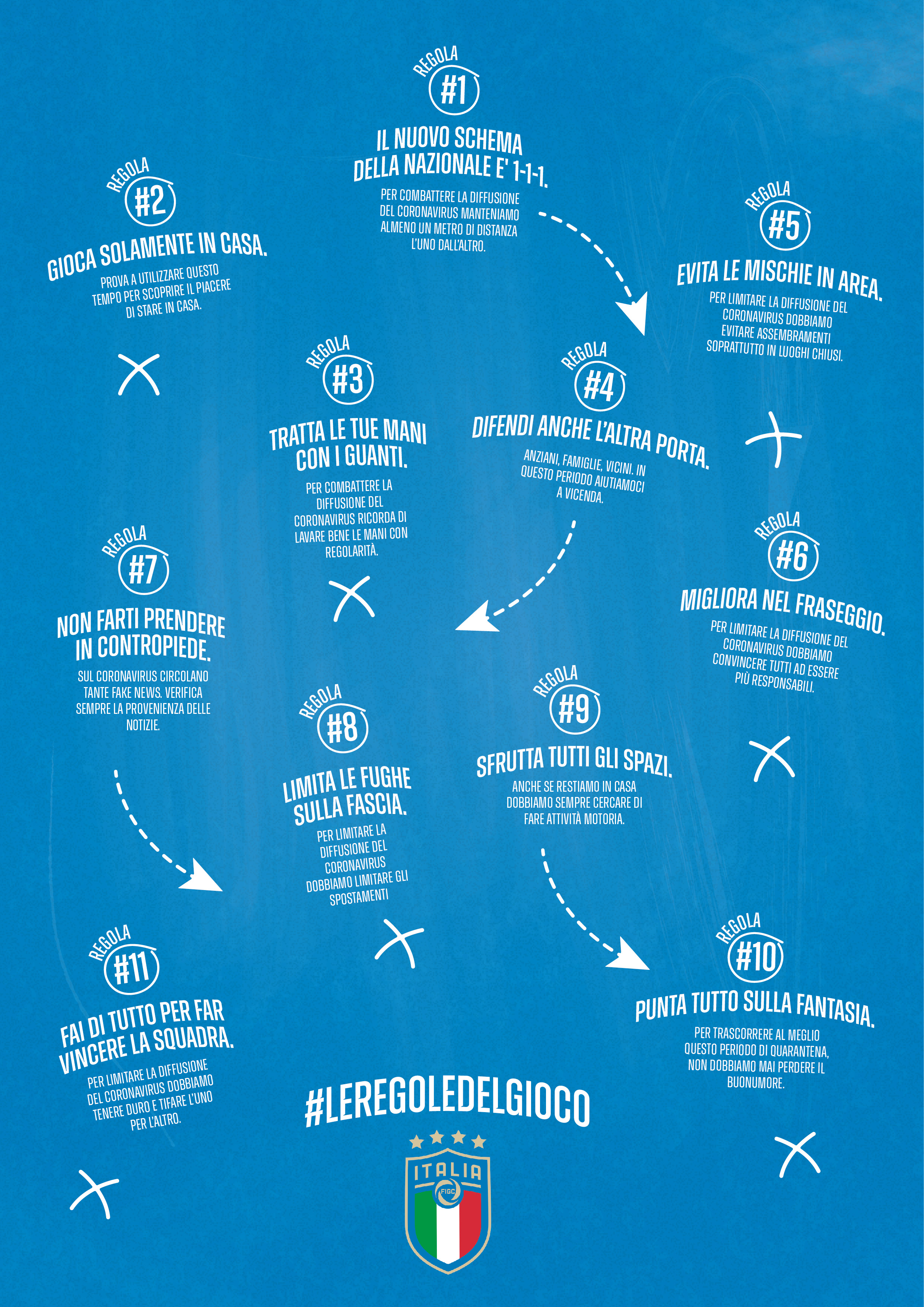 The campaign also aimed at supporting the health facilities at the frontline of this emergency by inviting all Italians to donate: the FIGC has also decided to donate €100,000 to the Lazzaro Spallanzani National Institute for Infectious Diseases in Rome.
Furthermore, the FIGC have joined the Ministry of Sport's #distantimauniti campaign, with content published by Leonardo Bonucci, Sara Gama and Ciro Immobile in support of the cause.