'Sfumature di Azzurro' exhibition opens on Saturday 25 March at 09:00 in Reggio Calabria
Reggio Calabria mayor, Paolo Brunetti, Culture councillor, Irene Calabrò, and President of the Region of Calabria, Saverio Mirarchi, will all be present in opening the exhibition. On Friday evening, the front of Palazzo San Giorgio will be lit up with images taken from the Under-21 game between Italy and Ukraine
Friday, March 24, 2023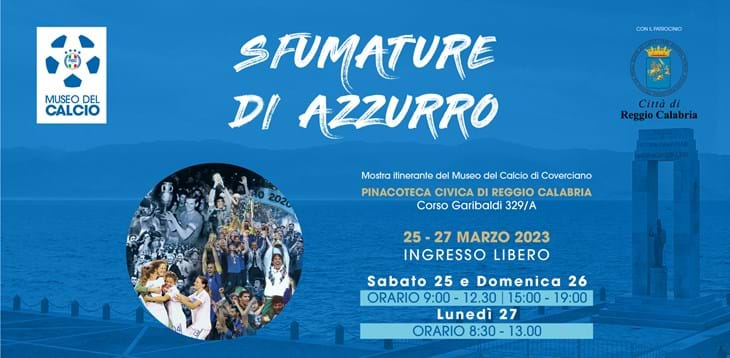 The Pinacoteca Civica in Reggio Calabria is all set to host the first leg of 'Sfumature d'Azzurro', the new travelling exhibition organised by the Museo del Calcio that is joining the Under-21 National side's home games throughout 2023. The exhibition tells of the history and triumphs of the men's senior national team together with those of the Azzurri youth national teams and the Olympic national team, thanks to a selection of memorabilia from the Coverciano Museum collection. On show will be the World Cup won in Germany in 2006 and the Euro trophy won at Wembley in 2021. Admission is free, and the museum will be open to the public from 9:00 until 12.30 and from 15.00 until 19.00 CEST on Saturday 25 and Sunday 26 March, as well as on Monday 27 from 8.30 until 13.00.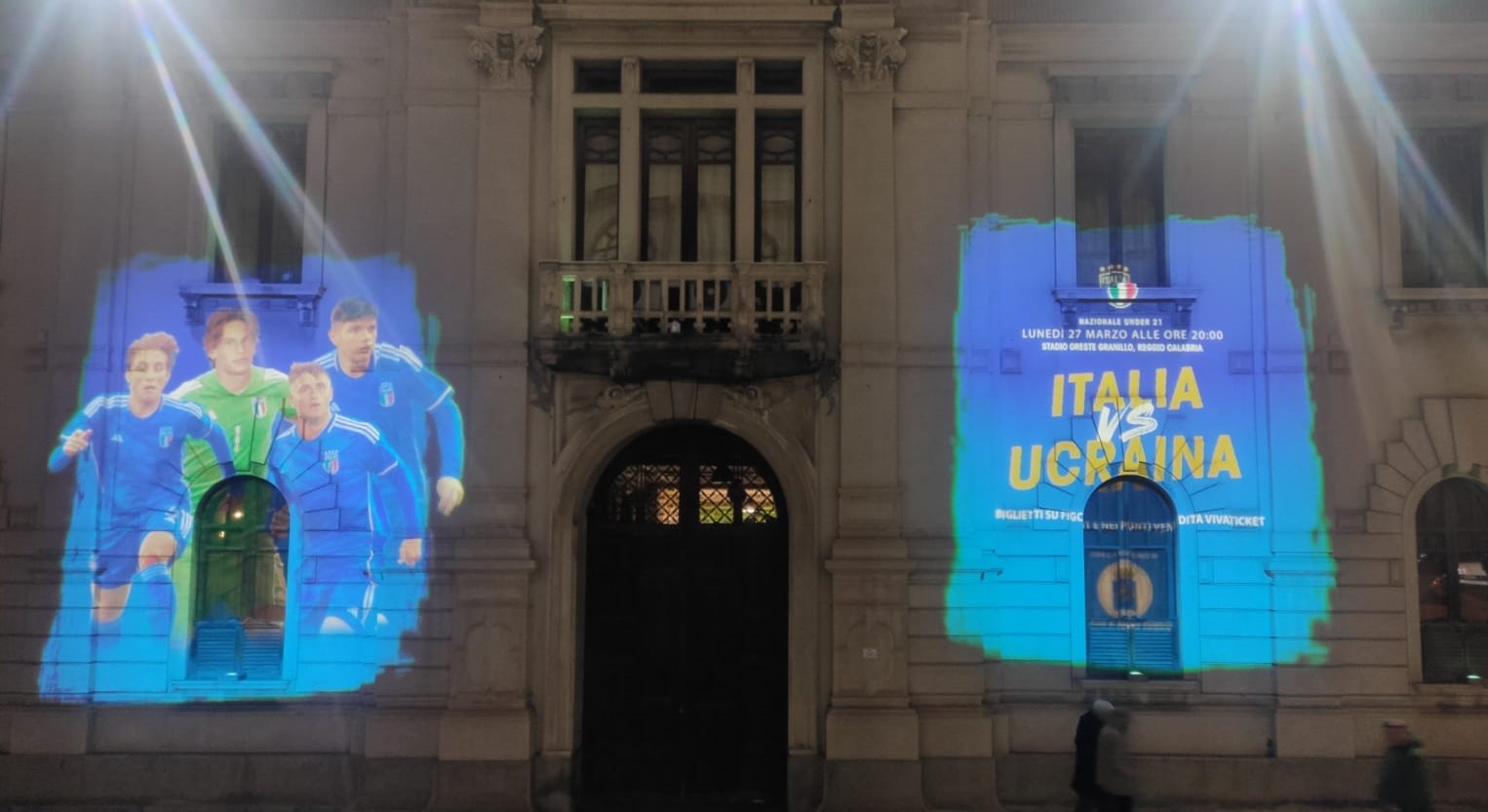 To officially open the exhibition on Saturday at 09:00 CET, there will be Reggio-Calabria's city mayor, Paolo Brunetti, alongside Culture councillor, Irene Calabrò. Also present will be the curators of the exhibition and Calabria's regional President, Saverio Mirarchi. As a prelude to the opening of 'Sfumature d'Azzurro' on Friday evening, the facade of Palazzo San Giorgio, across from the Pinacoteca Civica, will project two promotional images of the Under-21 game between Italy and Ukraine, that is set to take place at the stadio Oreste Granillo on Monday 27 at 20:00 CEST.

"Welcoming these items of memorabilia from the Museo del Calcio in Coverciano is the best way to combine the values of cultural heritage and sport and its impact on society and identity," said Irene Calabrò. "It's going to be a splendid occasion for students and families to reflect back on some unforgettable moments in our national footballing history and to redisover the treasures of our city."