Azzurri Legends to make debut against Germany on 7 October
The first five players for the Azzurri Legends' match against Germany, as organised by the FIGC and DFB, have been confirmed: Cannavaro, Pirlo, Totti, Gattuso and Zambrotta
Friday, September 13, 2019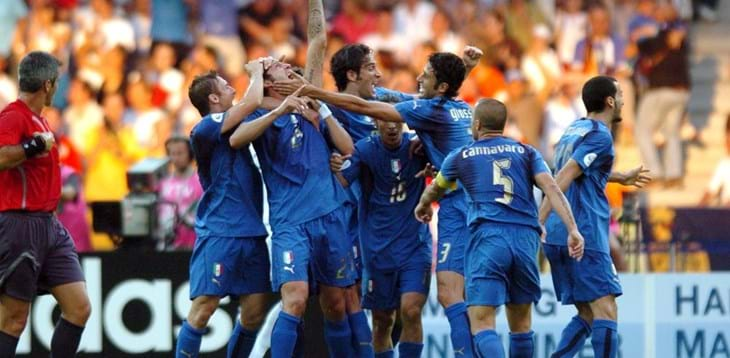 The Azzurri Legends are set to take to the field. Champions of history will dust off their boots to represent Italy on the world stage once again with the aim of entertaining the fans and raising funds for vital causes. The Azzurri Legends will face a DFB All-star side on 07 October 2019 at the Sportpark Ronhof in Fürth (18:00 CEST).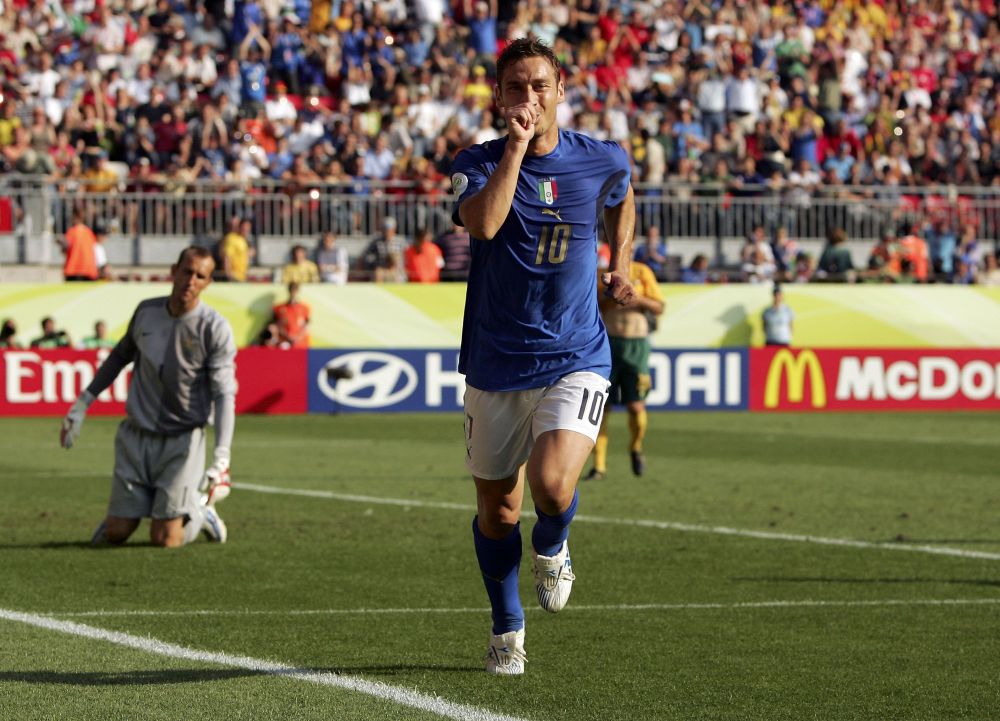 The match between the legends of Italy and Germany, which has been long in the making by the FIGC and DFB, will see a revival of many past classics between two of the most successful national teams in the history of football (eight World Cups and 14 World Cup finals, four European Championships, one Olympic title and one Confederations Cup). It is a fixture which is filled with stories, emotions and passion. It will also be a debut match for the Azzurri Legends, which will see old friends and teammates come together to wear the famous blue jersey – with the very same enthusiasm shown in the past. The first five legends have been already been confirmed: Cannavaro, Pirlo, Zambrotta, Gattuso and Totti – five World Cup champions with Italy who amassed 484 caps between them.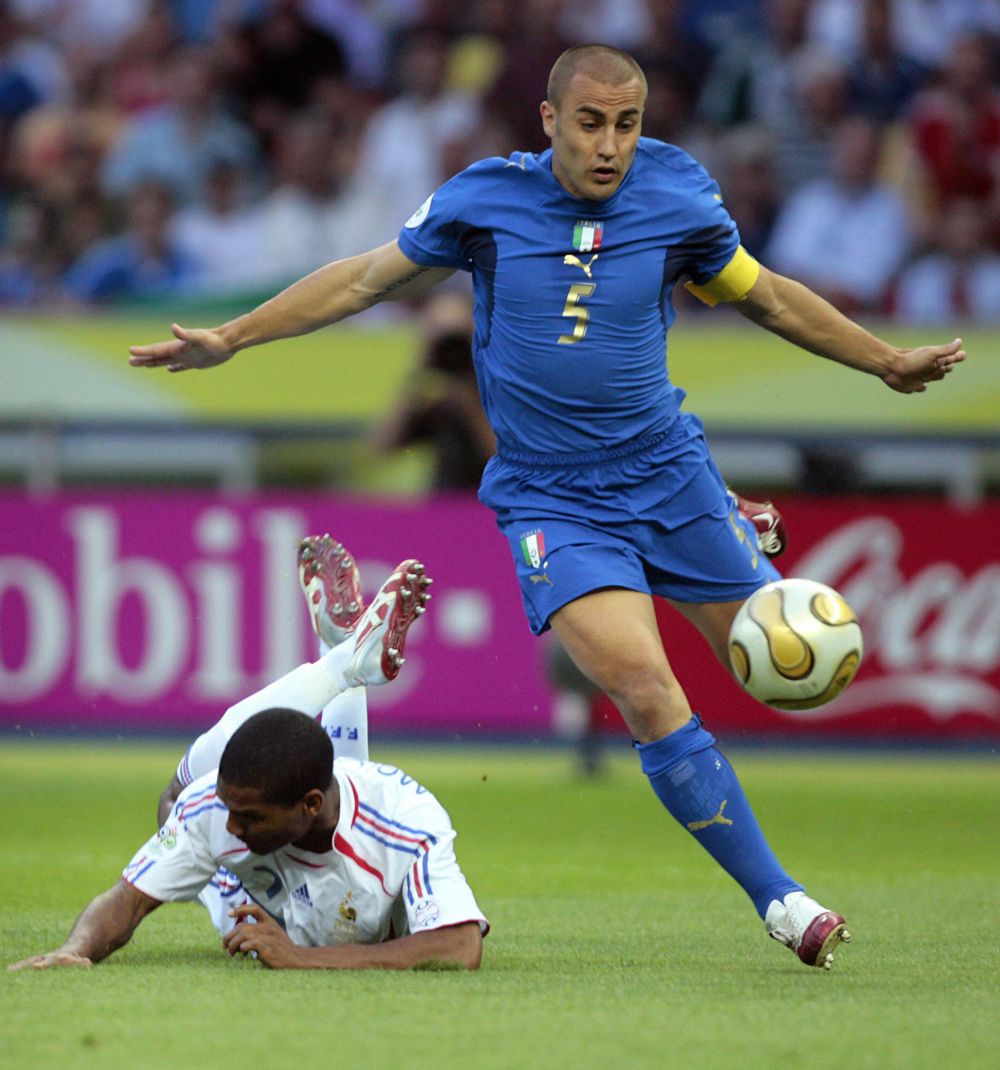 The German All-star team is also starting to take shape – four World Cup winners from 1990 in Jürgen Klinsmann, Thomas Berthold, Guido Buchwald and Uwe Bein, 1996 European champion Thomas Helmer and two players who played against Italy in Dortmund in 2006, Torsten Frings and Jens Nowotny.

Many more legends of Italian football will join this illustrious list of participants in the coming days as they are announced. Many players have reacted positively to invitations to join the team in Germany and many have expressed their desire to get involved in projects in the future.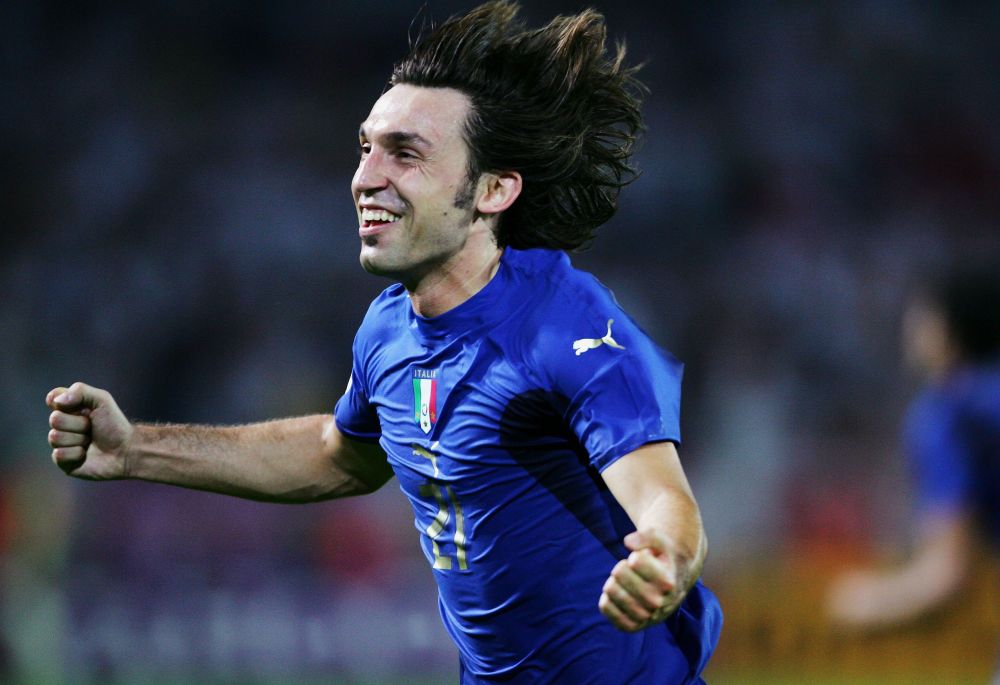 Included in the final squad will be Azzurri players from the 1982 World Cup in Spain, the magical nights of Italia '90 all the way through to players who have taken part in World Cups and European Championships in the 2000s.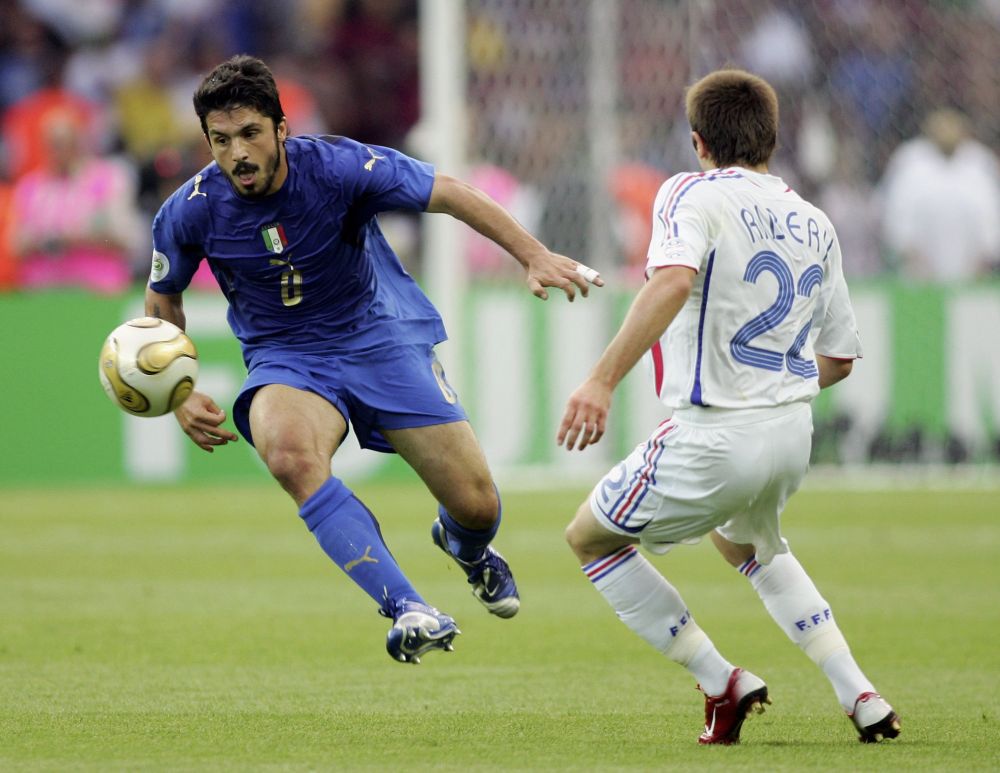 The Azzurri Legends initiative forms part of Club Italia. Through a structure established by 1982 World Cup winner Antonio Cabrini, they organise competitive activities and educational activities in schools with the aim of promoting social responsibility. Specifically, they do so by involving players who have worn the Azzurri shirt in years gone by. The match against Germany will also raise funds for former footballers who are currently struggling.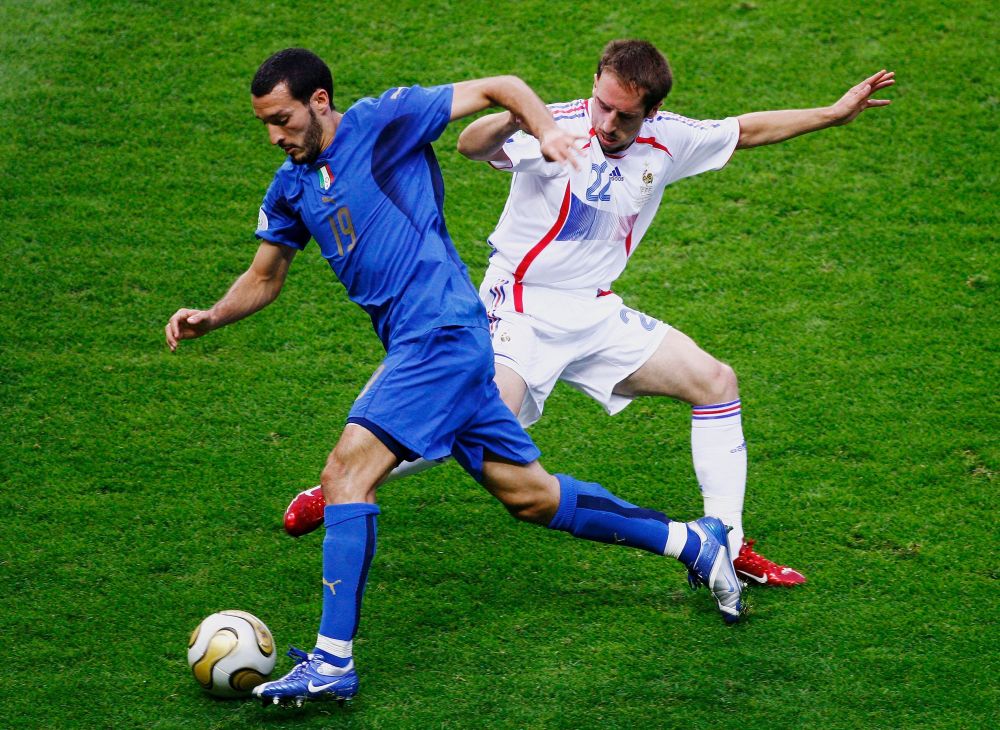 THE FIRST FIVE AZZURRI LEGENDS
We have spoken of the names, but what of the numbers: Fabio Cannavaro: 136 caps, second highest of all time behind Buffon, Ballon d'Or, two UEFA U21 European Championships in 1994 and 1996, World Cup winner in 2006 and second place in the 2000 European Championships in Belgium and Holland. Andrea Pirlo has the fourth most caps of any player in Italy's history with 116 caps (13 goals), World Cup winner in 2006 and 2012 European Championship runner up. Gianluca Zambrotta, 98 caps (2 goals), World Cup winner in 2006, took part in three World Cups (2002, 2006 and 2010) and 3 European Championships (2000, 2004 and 2012). Gennaro Gattuso, World Cup winner in 2006, 76 caps (1 goals), took part in three World Cups (2002, 2006, 2010) and two European Championships (2004 and 2008), Confederations Cup winner in 2009. Finally, Francesco Totti, 58 caps and 9 goals, World Cup winner in 2006 and UEFA U21 European Championship winner in 1996.

ITALY VS. GERMANY: THE FIVE MOST IMPORTANT MATCHES
- Italy 4-3 Germany (World Cup 1970, semi-final)
- Italy 3-1 Germany (World Cup 1982, final)
- Italy 2-0 Germany (World Cup 2006, semi-final)
- Italy 2-1 Germany (European Championship 2012, semi-final)
- Italy 6-7 Germany after penalties (European Championship 2016, quarterfinal)
ITALY VS. GERMANY: THE RECORD
39 matches played: 16 wins for Italy, 14 draws, 9 wins for Germany