The Azzurri Legends team takes shape: 24 stars now announced
From Bruno Conti and Pirlo through to Schillaci and Totti, there are 13 World Champions in the squad. First-ever match to take place against DFB-All-Stars on 7 October in Fürth
Friday, September 27, 2019
13 World Champions, more than a thousand appearances in the Azzurri shirt and the last 40 years of our football history covered by 24 names. The Azzurri Legends National Team, who will play their first-ever match on Monday 7 October (18:00 CEST) at the Sportpark Ronhof in Fürth against DFB-All-Stars, is taking shape.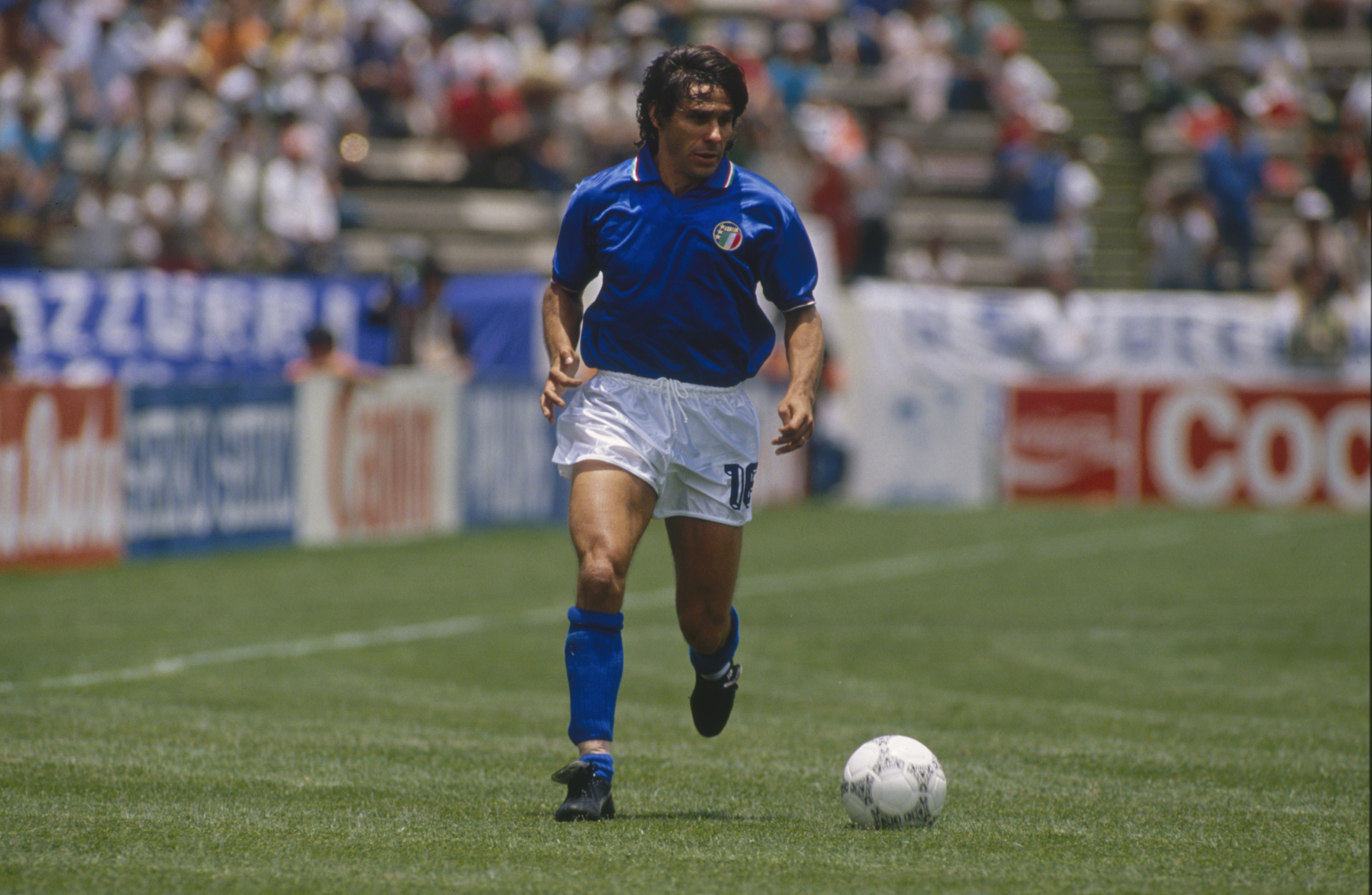 After the announcements of Cannavaro, Pirlo, Totti, Gattuso and Zambrotto early on, we can now reveal all the new additions to the Azzurri Legends: champions who wrote history as part of the National Team are set to take to the pitch again to represent Italian football throughout the world and raise funds for solidarity projects. This is a star-studded squad, ready to wear the Azzurri shirt once more in Germany and on plenty of other occasions – matches that will be announced later on by the FIGC.
Two goalkeepers who were part of the team that won the 2006 World Cup in Germany will stand between the sticks: Angelo Peruzzi and Marco Amelia. They'll command a defence whose veteran will be Pietro Vierchowod, a World Cup winner at Spain '82. In addition to the 60-year-old, there will be four 2006 World Champions in Italy's backline – Fabio Cannavaro, Fabio Grosso, Gianluca Zambrotta and Cristian Zaccardo – and a further three full-backs in the form of Christian Panucci, Moreno Torricelli and Federico Balzaretti. In midfield, three stars who lined up on that famous night in Berlin against France will be involved: Andrea Pirlo, Gennaro Gattuso and Simone Perrotta. Joining them will be Luigi Di Biagio, the former Under-21 National Team Head Coach who briefly took charge of the senior side when they played friendlies against Argentina and England in March 2018, Massimo Ambrosini, Stefano Fiore, Damiano Tommasi, Giuliano Giannichedda and Angelo Di Livio. Bruno Conti, who Pelè named as the best player at the 1982 tournament, will also be involved after accepting the FIGC's invite.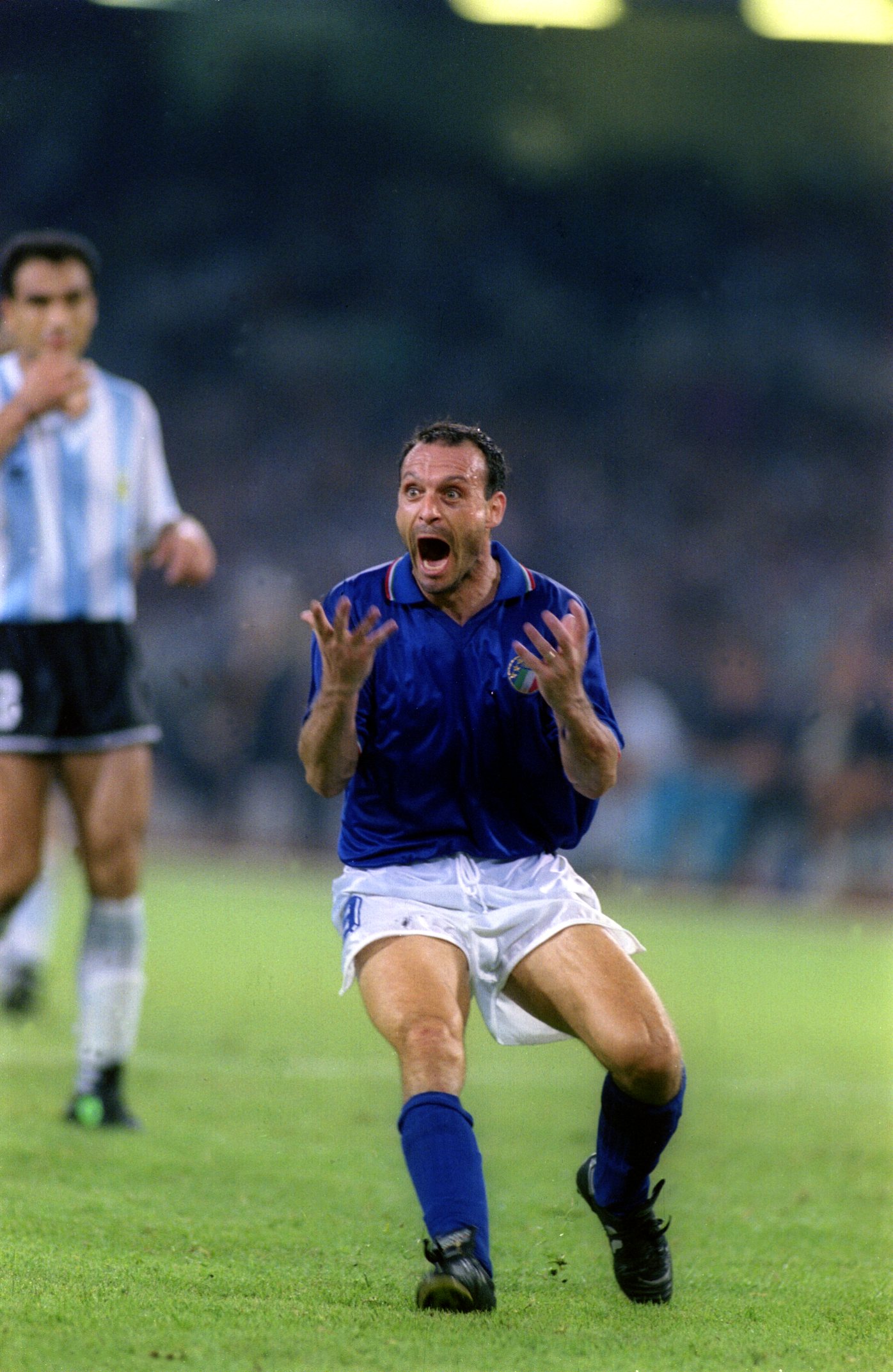 In attack, the top scorer at Italia '90, Totò Schillaci, will play, as will two key players from the World Cup held in Germany: Francesco Totti and Luca Toni. Joining them up front will be 'Penna Bianca', otherwise known as Fabrizio Ravanelli. The match between the legends of Italy and Germany will see a revival of many past classics between two of the most successful national teams in the history of football (eight World Cups and 14 World Cup finals, four European Championships, one Olympic title and one Confederations Cup), including the memorable clashes at the 1970, 1982 and 2006 World Cups. It will mark a sweet return to Germany for the eleven 2006 World Champions and in particular Luca Toni, who won two league titles, two German Cups and two German League Cups in addition to finishing as the Bundesliga's top scorer in the 2007/2008 season with 24 goals while donning the Bayern Munich shirt. Meanwhile, one of Fabio Grosso's best memories in football will no doubt be the goal he scored on 4 July 2006, when he broke the deadlock in extra time with a great left-footed strike in the Azzurri's semi-final clash against hosts Germany at the Westfalenstadion in Dortmund.
The Azzurri Legends initiative forms part of Club Italia. Through a structure established by 1982 World Cup winner Antonio Cabrini, they organise competitive activities and educational activities in schools with the aim of promoting social responsibility. Specifically, they do so by involving players who have worn the Azzurri shirt in years gone by. The match against Germany will also raise funds for former footballers who are currently struggling.
Italy Squad
Goalkeepers: Marco Amelia, Angelo Peruzzi;
Defenders: Federico Balzaretti, Fabio Cannavaro, Fabio Grosso, Christian Panucci, Moreno Torricelli, Pietro Vierchowood, Cristian Zaccardo, Gianluca Zambrotta;
Midfielders: Massimo Ambrosini, Bruno Conti, Luigi Di Biagio, Angelo Di Livio, Stefano Fiore, Gennaro Gattuso, Giuliano Giannichedda, Simone Perrotta, Andrea Pirlo, Damiano Tommasi;
Forwards: Fabrizio Ravanelli, Salvatore Schillaci, Luca Toni, Francesco Totti.
Germany Squad
Goalkeepers: Perry Bräutigam, Roman Weidenfeller;
Defenders: Thomas Berthold, Guido Buchwald, Thomas Helmer, Marko Rehmer, Philipp Wollscheid;
Midfielders: Torsten Frings, Jens Nowotny, David Odonkor, Piotr Trochowski;
Forwards: Gerald Asamoah, Maurizio Gaudino, Ulf Kirsten, Jürgen Klinsmann, Oliver Neuville, Alexander Zickler.
ITALY VS. GERMANY: THE FIVE MOST IMPORTANT MATCHES
- Italy 4-3 Germany (World Cup 1970, semi-final)
- Italy 3-1 Germany (World Cup 1982, final)
- Italy 2-0 Germany (World Cup 2006, semi-final)
- Italy 2-1 Germany (European Championship 2012, semi-final)
- Italy 6-7 Germany after penalties (European Championship 2016, quarterfinal)
ITALY VS. GERMANY: THE RECORD
39 matches played: 16 wins for Italy, 14 draws, 9 wins for Germany