The Under-19s and Under-17s discover their opponents for the Elite Phase of the Euros
Sbardella's team will take on the reigning champions France as well as Portugal and Bosnia. The U17s will play Belgium, Switzerland and Greece
Friday, November 29, 2019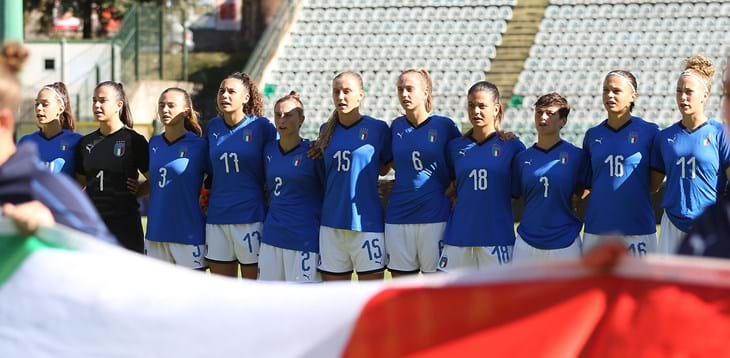 The draw for the Elite Phase of the Women's Under-19 and Under-17 European Championships took place in Nyon this morning. Enrico Sbardella's U19s were placed in a group with the current European champions France, Portugal and Bosnia and Herzegovina, while Nazzarena Grilli's U17s were drawn with Belgium, Switzerland and Greece.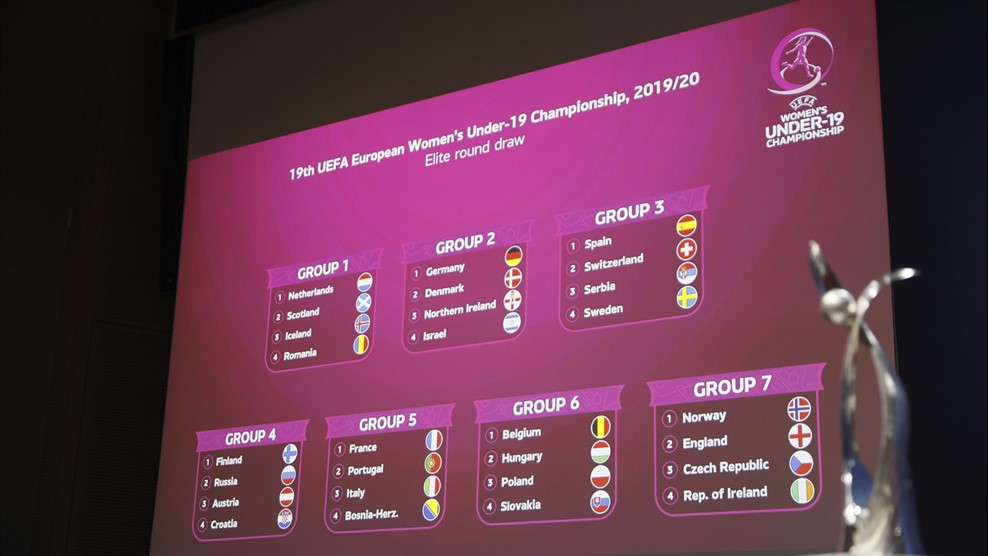 The Under-19s qualified for the Elite Phase after they came second in Group 8 behind Russia. Italy beat Estonia 5-0 and Slovenia 3-1. They lost 1-0 to Russia, but their six points still allowed them progress. They will need to be performing at their highest level when they enter the Elite Phase in Portugal from 7 to 13 April.
Coach Enrico Sbardella underlined the challenge facing Italy: "It's an objectively difficult group, we know that it will be hard but we will give it a go." Italy have their first match against the hosts Portugal on 7 April, after which they will play France and Bosnia: "How we approach the tournament will be very important," added Sbardella: "We have a double friendly against Sweden in January, then we will play in a very high level tournament in La Manga."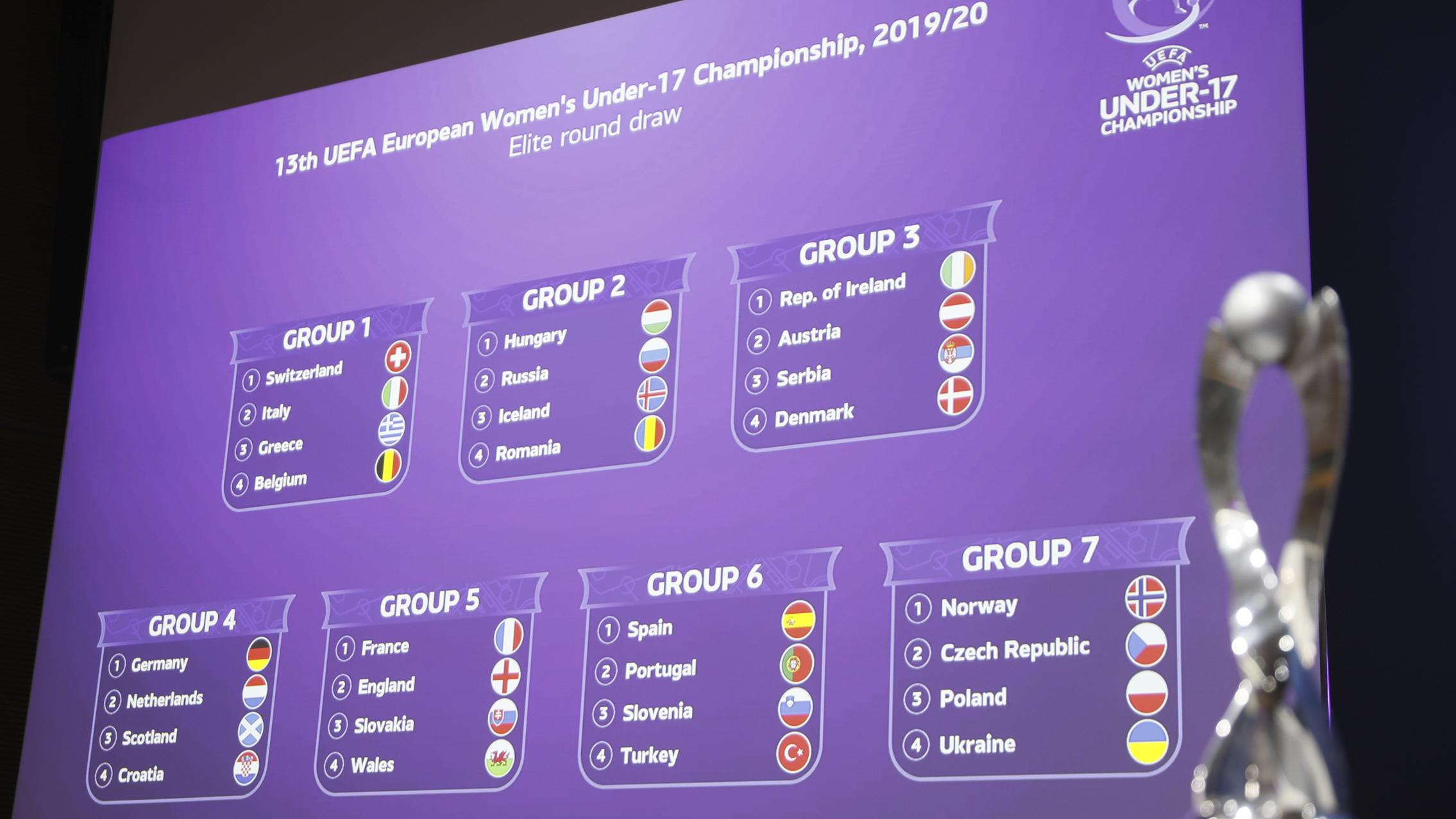 Seven teams, alongside the hosts Georgia, will qualify for the final phase of the European Championship, which will take place from 21 July to 2 August.
As for the Under-17 Women's National Team, their opponents will be Belgium, Switzerland and Greece. They qualified for the Elite Phase thanks to wins over Montenegro (2-0), Northern Ireland (4-0) and the hosts Scotland (4-0) as they went on a brilliant run of three wins from three with ten goals scored and none conceded. Italy will take part in the Elite Phase in Belgium from 22 to 28 Match. There the winner of each group will earn a place in the final phase of the continental competition which will take place in Sweden from 9 to 22 May.
Coach Nazzarena Grilli gave his thoughts on the draw: "It went pretty well, we avoided the strongest teams in Europe but nobody should be underestimated at this level. Switzerland are a great team, which was shown by the fact that they won all three of their games scoring 24. Belgium are also doing very well in youth football. The group is very balanced and there's no point in hiding: we do have a chance at progressing further."
The draw for the qualifying groups for the U19 and U17 European Championships in 2020/21 also took place that morning: Italy U19s were placed in Group 2 with Serbia, Ukraine and Andorra, while the U17s will play Scotland, Belarus and Latvia.
Draw for the Elite Phase of the Women's U19 European Championship (7-13 April 2020)
Group 5: Frace, *Portugal, ITALY, Bosnia and Herzegovina
Draw for the Elite Phase of the Women's U17 European Championship (22-28 March 2020)
Group 1: Switzerland, ITALY, Greece, *Belgium
Draw for the first phase of the Women's U19 European Championship 2020/2021 (20-26 October 2020)
Group 2: ITALY, *Serbia, Ukraine, Andorra
Draw for the first phase of the Women's U17 European Championship 2020/2021 (14-20 October 2020)
Group 10: ITALY, Scotland, *Belarus, Latvia
*Host nations