Coverciano: The University of Football and Home of the Azzurri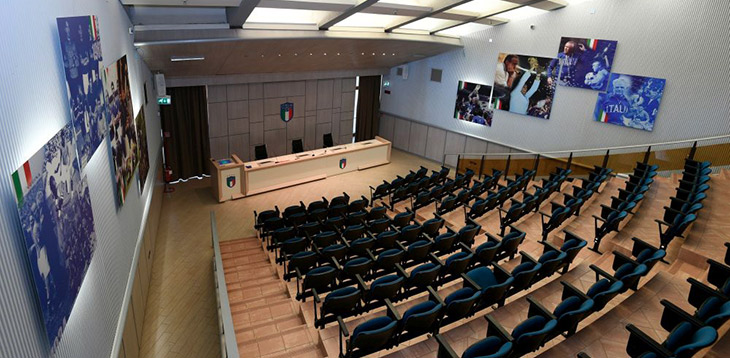 The National Training Centre at Coverciano remains one of the most famous and prestigious training bases in the world.
 
Appreciated by those who work there, it's almost a sacred place in the world of football and for fans.
 
The centre hosts:
 
The Football Museum: www.museodelcalcio.it
The Technical Sector's Offices: www.settoretecnico.figc.it
The Regional Office of the Lega Nazionale Dilettanti: www.lnd.it
The Tuscan Regional Referees' Association Office: www.cratoscana.com
The A.I.A's (Italian Referees' Association) Florence Office: www.aia-figc.it
The A.I.A.C Office (Italian Coaches' Association) www.assoallenatori.it
 
Coverciano's visibility around the world can be traced back to two of its core principles.
 
To be the base for the FIGC's Technical Sector which elevates Coverciano to the status of the 'University of Football' and a symbol for the culture of the world's most popular sport.
To be base for the Italian National Team's training retreats. Here, the various Italy sides have an ideal place for their training camps and the facility is known as the 'Home of the Azzurri' for this reason. The facility sees many visitors from club and international teams as Coverciano offers cutting-edge facilities and a sense of calm which combine to create the perfect place to prepare during training retreats.