Buffon becomes the Italian player with the most club appearances
The goalkeeper has reached another milestone in a unique career, and another record could be just around the corner
Monday, September 30, 2019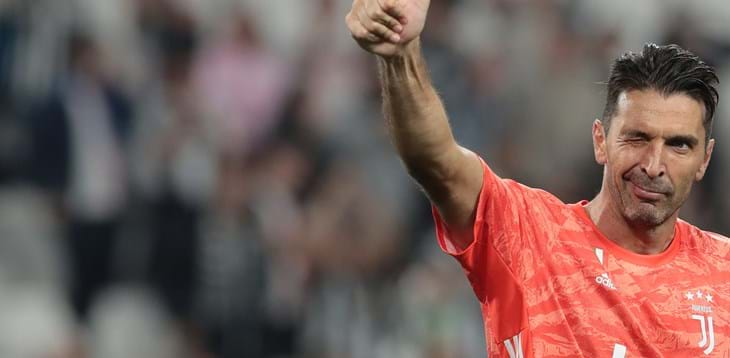 After playing in Juventus's league win against SPAL, Gianluigi Buffon achieved yet another milestone in a unique career: with 903 appearances, the goalkeeper now holds the record for the number of club matches played by an Italian player in all competitions. Buffon has surpassed the previous record holder, who was Azzurri and Rossoneri legend Paolo Maldini.
Almost 24 years have passed since 19 November 1995, when the football world 'discovered' Buffon. Nevio Scala, then the coach of Parma, decided to throw a promising 17-year-old from the youth academy into the mix against Milan with both Bucci and Nista (the two other goalkeepers in the Crociati's squad) ruled out through injury. It marked the debut of someone who would become one of the biggest stars in international football and go on to write football history. From those first few minutes spent on the pitch, all the signs were already there.
Today, at the age of 41, after a career that has seen him become a Juventus legend and also briefly turn out for Paris Saint-Germain following the early days spent at Parma, Buffon has broken another record. And now another one is in his sights: he's aiming to overtake Paolo Maldini when it comes to number of appearances in Serie A, with the former defender having played 647 times in the Italian top flight. Buffon has made 642 appearances and everything suggests that the next record is going to be broken sooner or later.