Coordinator for the National Men's Team
Gabriele Oriali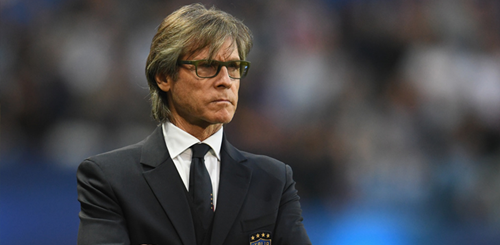 Gabriele Oriali was born in Como on 25 November 1952 and became a World Champion at Spain 1982. His career out on the pitch was filled with success: he made his debut in Serie A for Inter during the 1970/71 Scudetto-winning season. As a player, he won two league and Coppa Italia titles in total. Overall, he scored 43 goals in 392 games in Italy's top division.
Following this, his career as a director began: he started out as Solbiatese's sporting director, a period which saw the club achieve promotion to Serie C2. In 1994, he was hired in the same capacity at Bologna, who were promoted twice (from Serie C1 to Serie B in 1995 and then from Serie B to Serie A in 1996) while Oriali was there.
He then became Parma's technical and sports director: while he was at the club, the Crociati won the UEFA Cup against Marseille, the Coppa Italia against Fiorentina and achieved a fourth-place finish in the league, thus allowing Parma to take part in the preliminary stages of the 1999/2000 Champions League.
In June 1999, he returned to Inter, where he would go on to work for eleven years. He was the club's technical director, working as a consultant in the transfer market and an intermediary between the squad and the directors in the process. From 1999 to 2010, he won five Scudetto and three Coppa Italia titles with Inter. Furthermore, the Nerazzurri lifted the Supercoppa italiana three times and the Champions League once during this period.
On 25 August 2014, FIGC president Carlo Tavecchio appointed Oriali as the new team manager of the National Team in place of Gigi Riva, who resigned in 2013. After being part of Antonio Conte's staff at the 2016 European Championship, he also worked alongside Gian Pero Ventura and continues to do so for the National Team under Roberto Mancini. He was the Delegation Head when Luigi Di Biagio's Under-21 side travelled to play in the 2017 European Championship in Poland.