Head of Administration
Giorgio Bottaro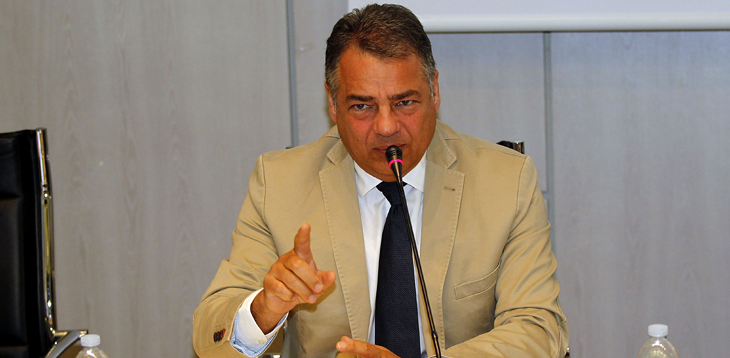 The current Head of Administration at Club Italia (since February 2015), he has a long sporting career behind him across different disciplines.
In football, he occupied two roles at Parma between 1996 and 2002 as team manager and press office director before becoming the Director for Communications and External Relations. They were the glory years for Parma as they won the 1999 UEFA Cup, 1999 and 2002 Coppa Italia and the 1999 Supercoppa Italiana while the team competed in the UEFA Cup and Champions League.   
His directorial career began at the age of 28 in basketball with Serie B side Basket Ravenna. Between 2007 and 2011, he was Director for Communication and Administration at Virtus Lottomatica Roma before taking on the role of Sporting Director.
He also had experiences in volleyball at Il Messaggero Ravenna and the Il Messaggero Teodora women's team, winning various trophies. He also worked in Milan at Sparkling Volley. Bottaro was also Vice-President of the Women's Volleyball League between 1992 and 1994.
Outside of sport, he was CEO at Sala Borsa SpA.
He earned qualifications in sport such as Postgraduate degrees and took part in courses at Coverciano and the FIFA Master Agent scheme organised by Sole 24 ore in summer 2012.
He was a director in the organising committee for the Women's Champions Cup in Ravenna in 1992 and the men's Club World Cups in Ravenna in 1993 and 1994.
He's also a qualified sporting director in football, qualifying in Spring 1997 at Coverciano and a journalist since 1986.