National Youth Team Coordinator
Maurizio Viscidi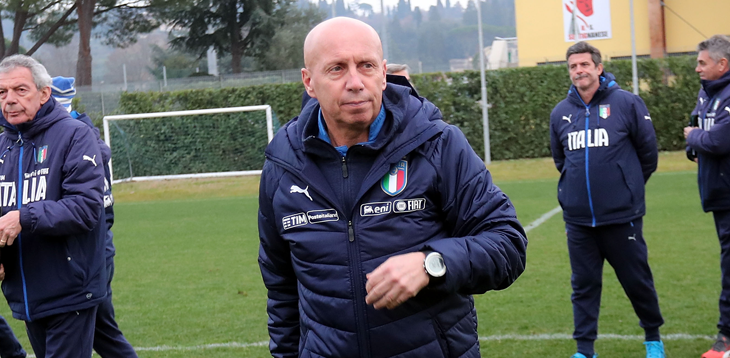 Born in Bassano del Grappa on 18 May 1962, he acquired his UEFA Pro coaching licence in 1997 with full marks for his thesis entitled "Attacking movements in the 4-3-3 system".
After graduating with honours from the ISEF in Padua, he coached a number of teams. At Padua, he trained the Giovanissimi (who became champions of Italy in 1990) and Allievi, while he was also involved in Milan's youth set-up (Allievi and Primavera). Furthermore, he coached in Serie C1 (Casarano, Lodigiani, Viterbese, Treviso, Lucchese) and Serie B (Pescara, Vicenza and Modena).
He's also a lecturer at the school of coaches at Coverciano and has collaborated with the AIAC (Italian Football Coaches Association), taking care of the section "l'allenatore sul campo" ("the coach out on the pitch") in their official magazine "L'allentore" ("The coach"). Furthermore, he writes articles for the official Newsletter of the FIGC's Technical Sector in addition to the most important specialist magazines published in Italy and abroad.
He's a member of the committee for the development of youth football and football in education for the Technical Sector, while in 2010 he became Deputy Coordinator of the FIGC's National Youth Teams. He has since become the Italian Football Assocation's National Youth Team Coordinator.